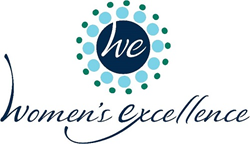 Birmingham, Lake Orion, Clarkston, Metamora, Michigan (PRWEB) December 27, 2015
"When I went to see Dr. Zaidan for my abdominal pain I thought he would tell me the same as the ER rooms was telling that it was nothing, to my surprise he listened and ran some tests, then I was scheduled for a laparoscopy and he found that my right side where all the pain was, had a ton of adhesions which was causing a lot of gas and constipation too, after he cleaned it all up, I feel amazing, I would refer him to anyone having issues, I had surgery on a Thursday and Friday went to my work Christmas party and Monday I went to work, the pain I had after surgery was nothing compared to what I had before. I love and very thankful to Dr. Zaidan and his amazing staff for caring."
Women's Excellence is the most comprehensive obstetric and gynecologic office in Michigan. They also specialize in menopause, weight control, bladder control, endometriosis, robotic surgery, pelvic floor physical therapy, and midwifery services. The knowledgeable, well-trained, compassionate physicians and healthcare providers of Women's Excellence are taking new patients and are conveniently located in four locations throughout southeastern Michigan, Birmingham, Lake Orion, Clarkston and Metamora. For more information, visit http://www.womensexcellence.com.