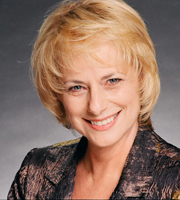 Westlake Village, Calif. (PRWEB) December 28, 2015
Cathey L. Paine, private wealth advisor with Sagemark Consulting and registered representative of Lincoln Financial Advisors, recently attended the annual Barron's Top Women Advisors Summit, an exclusive conference aimed at sharing best practices, generating new ideas across the industry, and advocating the value of advice to the investing public. Held on December 2 – December 4 in Palm Beach, Fla., the conference was attended by Barron's "Top 100 Women Financial Advisors" and a select group of 400 additional female advisors representing the top level of performers within participating firms.
Attendees participated in peer-led sessions sharing wealth management strategies and heard from recognized keynote speakers from both inside and outside the industry.
"I am honored to have been part of a conference that recognizes women in the industry," said Paine. "It's empowering and liberating to share ideas with women who have a true passion for the work they do and the service they provide clients. Women approach the business differently than men."
Paine has been in the financial industry for 20 years. Within her practice, she focuses on wealth management, business continuity and wealth transfer strategies. An area where she feels she brings the most value is working with recently widowed women helping them through that emotionally challenging time.
"It's surprising how many women have never been involved in the family finances and are lost when their spouse passes away. These are the women who will eventually control most of the wealth in the United States."
Paine is a member of The Resource Group, an organization of the top planners within Lincoln Financial Advisors, as well as Lincoln's Agribusiness Services, a group dedicated to serving the financial planning needs of those who own or manage or agricultural landscapes. In addition, Paine is a member of Lincoln's Business Intelligence Institute, where she provides strategies to help grow, preserve, and protect her clients' businesses while potentially maximizing their value.
Outside of her professional endeavors, Paine serves on the Board of Directors for the Cambodian Children's Fund, a position she has held for 5 years.
Paine holds the professional designations of Certified Estate Planner (CEP) and FINRA series 2, 6, 63, 7 and 26 registrations, as well as Life Insurance, Disability Income and Long Term Care Insurance licenses.
Paine's office is located at 31111 Agoura Rd, Suite 200 Westlake Village, Calif.
About Lincoln Financial Network
Lincoln Financial Network is the marketing name for the retail sales and financial planning affiliates of Lincoln Financial Group and includes Lincoln Financial Advisors Corp. and Lincoln Financial Securities Corp., both members of FINRA and SIPC. Consisting of almost 8,500 representatives, agents, and full-service financial planners throughout the United States, Lincoln Financial Network professionals can offer financial planning and advisory services, retirement services, life products, annuities, investments, and trust services to affluent individuals, business owners, and families.