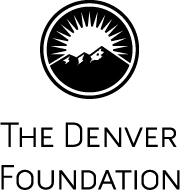 Denver, CO (PRWEB) December 29, 2015
Part competition, part arts showcase, Art Tank returns on Tuesday, January 12 with a live program at the Newman Center for the Arts, Hamilton Hall, 2344 East Iliff Avenue, at 6:30 pm. Six finalists will present ideas for high-impact programming and compete for up to $65,000 in funding. Winners will be announced during the program.
The 2016 Art Tank finalists are Lighthouse Writers Workshop, Molina Speaks, The Narrators Playground, Platte Forum, VSA Colorado, and Youth on Record.
Launched in 2014, Art Tank is sponsored by The Denver Foundation's Arts Affinity Group (AAG) with additional support from Colorado Creative Industries and Bonfils-Stanton Foundation. An innovative new approach to funding the arts, Art Tank is loosely modeled on Shark Tank, the reality show in which aspiring entrepreneurs have one shot at pitching new products to high-profile investors. Rather than products, artists in the Art Tank pitch ideas they believe will generate impact, inspire community change, and generate a significant return on investment.
"Art Tank is not business as usual, it is business UNusual. It is an opportunity for the community to learn fresh approaches to old problems" says Christiano Sosa, The Denver Foundation's director of capacity building.
Last October, more than 60 organizations submitted applications to Art Tank; of those, six were selected to present to a live audience and a panel of judges, composed of local arts leaders and members of the AAG. Finalists were selected based on a rigorous set of criteria including impact, responsiveness, and visibility; projects had to be unique to Denver, with the potential to ignite change, and stretch an artist or arts organization to reach beyond their standard engagement and practice.
"The finalists are emerging leaders in Denver's thriving arts and culture scene," says Sosa. "Their ideas provide a blueprint for innovation and engagement in this space."
In partnership with The Denver Foundation, Colorado Film School will produce a video of the event. The finished piece will serve as a model for other arts funders and capture a living dialogue about the impact of the arts on communities.
"We're very excited to partner with the Colorado Film School and the Colorado Office of Film, Television, and Media for all of the production elements," says Sosa. "After learning about emerging
Colorado Art Tank
December 23, 2015
Page 2
and innovative programs last year, ranging from dinosaurs to working with inmates, we have a unique opportunity to showcase the projects through a professionally produced piece, living long after the day of the event."
Art Tank's approach to funding the arts in Metro Denver is unique and entertaining. But the program's ultimate goal is to support substantive, high-quality work that has the power to powerfully impact communities. The program is the primary grantmaking activity of The Denver Foundation's Arts Affinity Group, a circle of donors who share a common interest in advancing arts and culture across Metro Denver. Since forming in 2013, AAG has distributed $115,000 through 12 grants.
In 2014, four winning organizations split more than $65,000 in grant funding awarded during Art Tank: Phamaly Theater Company and Lone Tree Arts Center, for sensory-friendly programming and the establishment of a network of sensory-friendly performing arts network; musician Ian Cooke, whose full-length Antiquasauria album, inspired by his love of dinosaurs, was released last fall; Warm Cookies of the Revolution, which used Art Tank funds to launch the "Stompin' Ground Games" neighborhood series; and Pop Culture Classroom, which has used Art Tank funds to expand literacy programming into jails in Boulder and Jefferson counties.
N
ote: Art Tank is not open to the public. A limited number of media VIP seats are available. To request tickets and/or an interview with members of the Arts Affinity Group, 2016 finalists or 2015 winners, contact Angelle Fouther: 303-996-6490, afouther@denverfoundation.org
About The Denver Foundation
The Denver Foundation is a community foundation that has been taking care of the future since 1925, inspiring people and mobilizing resources to improve life in Metro Denver. In 2014, the Foundation and its donors awarded more than $67 million in grants from nearly 1,000 different funds created by individuals, families, and businesses since the organization's founding in 1925. Visit denverfoundation.org for more.