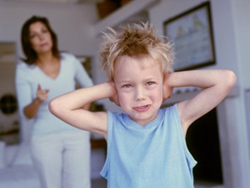 If they are not doing well in school, before getting upset, ask them what they know about their difficulties.
New York, NY (PRWEB) December 30, 2015
Parents want their kids to be the best they can be. Pushing for the best grades, the best performance in sports or even having lots of friends are all part of the demands that so many parents inflict on their children. When the requirements for parental satisfaction are not met, there is a grief reaction felt by the kids. They feel that they are not enough and will never satisfy the parental desires.
The family dynamic suffers, as the stresses of the requirements are overwhelming. Edy Nathan MA, LCSW, CST believes, "Parents can stop their kids from going into the grief reactions if they follow these simple tools. It is important for the parents to see the child they have, not the child they wish they had. Know your child by finding out who they are. You might be surprised if you let up on making your child the person you want them to be, and be curious as to who they are."
Here are 5 tools that can help with better communication with children:
1. Be amazed. When spending time with them, listen to how they speak, watch how they observe what is around them, and encourage the positive aspects of what is seen.
2. Set rules and follow through. Yet, make the rules age appropriate. If there are cell phones, then have certain times when they can be used. Same with TV or computer time. Being a parent is tough. Rules create safety and great relationships. When they do not have follow through, the kids know it, and make a mental note of what they got away with. Though they want you to believe that the lack of follow through is great for them, they are also testing to see what will be done when the rules are not followed through.
3. Credit giving. If the kids have done a good job, then give them credit. Ask them what they did, how they did it and talk about it. This lets the child know that they are seen.
4. See Them! If they are more introverted then don't push them to be an extrovert and use punishing remarks when they choose to renew their energy by being alone.
5. Be curious. If they are not doing well in school, before getting upset, ask them what they know about their difficulties. Take the emotion out of the interaction. Nathan states: "They may give you more information than ever imagined. Your children are the holders of lots of insights as to why they are struggling, feeling anxious or scared. And ask them, if there is anything you can change to help them. Just listen."
Grief comes in many forms. When a child believes they are disappointing their parents and feel they are coming up short, they feel a grief that may show up as defiance, anger or regret. Make this year a new year in relating to the children with time given to them and boundaries for all.
About Edy Nathan:
Edy Nathan is a licensed psychotherapist with over 20 years of experience specializing in grief. For two seasons, she was the therapist on the A&E TV Show, "Psychic Kids." She holds Masters from both New York University and Fordham University. She has post-graduate training from the Ackerman Institute for Family Therapy, The Gestalt Center and the Jungian Institute. She is a certified EMDR practitioner, regression therapist, certified hypnotherapist, relationship and grief expert. To find out more, visit EdyNathan.com.
For a complimentary meditation and more information about other topics related to grief, loss and trauma, please visit here.