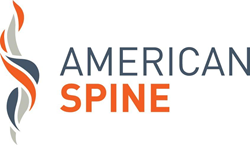 Frederick, MD (PRWEB) December 29, 2015
American Spine and The X-Project / Holistic Spirit CrossFit, is introducing The Spark, a new class for individuals who are looking to ignite their lives through a holistic approach to health and fitness. The Spark is an introductory course coached by John Robinson, certified personal trainer, CFL1 trainer and fitness nutrition specialist. John brings a unique perspective to the class as he once weighed over 300 pounds and took 16 prescription medications per day. By following the The X-Project philosophy of improving mind, body and spirit, John has reduced his weight to a healthy level and decreased his prescriptions to only one per day. Having gone through this process he brings a unique perspective and deep understanding of the process to his clients.
Enrollment gives members access to numerous resources to help them reset their lives: 4 hours of in-person coaching per week focusing on nutrition, mobility, strength and metabolic conditioning, online resources, strength development, nutrition coaching, mental strength, and permanent lifestyle adjustments.
American Spine in Frederick, Maryland is partnering with John Robinson at The X-Project in their unique and tailored approach to helping patients combat morbid obesity through exercise and good nutrition. American Spine's Dr. Atif Malik and Dr. Matthew Roh are huge proponents of overall health and core fitness for anyone, as it also relates to our own specialties, spine and musculoskeletal issues.
To assist clients participating in The Spark classes, Drs. Malik and Roh are performing health clearances and ongoing health monitoring while the X-Project staff works on the fitness and nutrition aspects. American Spine physicians are excited to provide sports medicine treatment options to patients involved in various exercise regimens like X-Project clients to enable them to reach their true personal goals. "It is especially exciting to be able to provide these athletes with platelet rich plasma, stem cell therapy and other minimally invasive options" says Dr. Sandeep Sherlekar.
Classes take place at The X-Project at 1341 Hughes Ford Road. For more information and a complete schedule of times contact John Robinson at 301-378-3538 or xprojectevents(at)comcast(dot)net.
Clearances and monitoring occur at American Spine Center at 1050 Key Parkway. We are currently accepting referrals and new patients for both surgical and pain management patients. To schedule an appointment at any of our offices, call #240.629.3939 or visit our website at http://www.americanspinemd.com for more information. For personal attention, please contact Laurie Pantezzi of American Spine, 301.471.4795 or laurie(at)americanspinemd(dot)com.