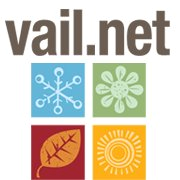 iWeSocial will be able to continue to manage the site, which results in increased value to the consumer and business partner.
Denver, CO (PRWEB) January 06, 2016
Through its iWeSocial division, Zunesis announced today that it has finalized its transaction to acquire online vacation and travel guide Vail.net for undisclosed terms.
Vail.net is the original Vail & Beaver Creek Vacation Planning Guide, providing a comprehensive listing of top dining and lodging establishments in the area as well as an updated calendar of activities and events. Vail.net is used by both locals and tourists to find the best ideas for visiting the Vail and Beaver Creek area.
"With the acquisition of Vail.net, we will integrate iWeSocial Digital Marketing Services to the site to provide our business partners with additional value," said Steve Shaffer, Zunesis CEO. "Consumers of Vail.net also win," Shaffer said. "Our team of Social Media Managers refresh the site on a daily basis, providing up to date articles on things to do, best places to stay, and where to eat in the area."
Vail.net was previously owned by ResortInternet, a provider of proven, reliable, and cost-effective solutions of internet, TV, and wireless services to resort destinations throughout the United Stated. Said Mark Wentzlaff, ResortInternet President, "iWeSocial has been managing Vail.net's digital and social media assets for the past 2 years, and the website has seen tremendous growth in its followers and engagement. By selling Vail.net assets to Zunesis, iWeSocial will be able to continue to manage the site, which results in increased value to the consumer and business partner." Mr. Wentzlaff went on to say, "The deal also allows for ResortInternet to continue to focus on our core business – which is providing proven and cost-effective technologies to the hospitality industry."
iWeSocial provides Digital Marketing Services to businesses across multiple industries and verticals. These services include Social Media Management, Social Listening and Analytics, Search Engine Optimization (SEO), and Content writing. Clients of iWeSocial include Fortune 50 Tech companies, major sports teams, healthcare organizations, and hospitality.
Vail.net business partners will begin to see added services available through the site, including social media and SEO. For local businesses, Vail.net has proven to be a cost-effective way to reach a targeted audience of consumers wanting to enjoy the very best that Vail and Beaver Creek have to offer.
For more information about Vail.net, please contact Evan Escobedo, 720-880-5492, evan(dot)escobedo(at)iwesocial(dot)com, http://www.vail.net.
About Zunesis
Zunesis is a leading IT solution provider with locations in Colorado and Nevada. Our vision centers around an intense focus on serving our customers and bringing value to their business through strategic IT solutions. In April 2015, Zunesis was named to the CRN TechElite 250 for the 6th consecutive year as a best-of-breed solution provider with deep technical expertise and premier certifications.