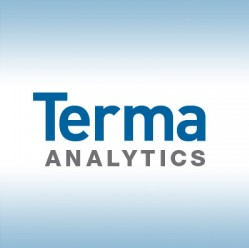 TermaINSIGHT, the newest addition to the suite of products, will fill the need for self-service, ad hoc, & BI reporting against Terma's workload data warehouse.
Boulder, Colorado (PRWEB) December 29, 2015
Terma Software announced today that it is on track to exceed 2014 revenues, resulting in the highest revenue year in the company's history. 2014 was a milestone year for Terma which included substantial growth in the business and the appointment of a new CEO, Shane Hade. That growth has continued in 2015 along with the introduction of new products that provide visibility into the Workload Automation tools that are mission-critical to most large and mid-sized corporate operations.
"We are at the cutting edge of data analytics in the workload space which has traditionally been behind the curve. The underlying job schedulers that are so essential to our customers are clearly workhorses that get the job done. Products like Cisco's Tidal Enterprise Scheduler, CA's AutoSys and CA7, in partnership with Terma's products, address the market's need for sophisticated predictive analytics," says Hade. "IT Operations decision makers realize that they must take a more proactive approach to service management as technology becomes increasingly complex and they have seen that Terma provides that ability."
Hade continues, "Last year I noted that Gartner forecasted a 100% increase in IT Operations Analytics (ITOA) spending worldwide for 2015 and 2016, and we are perfectly positioned to have benefited from that growth. The market, and in turn our customers, have become increasingly knowledgeable with regard to their need for advanced IT analytics solutions. They understand that they must find solutions that enable them to have actionable understandings of the impact of IT on the business. And we have spent a decade refining those solutions."
Jim Anderson, V.P. of Corporate Strategy at Terma, comments, "Heading in to 2016 we have a sales pipeline that is stronger than ever before. The expansion of our suite of Workload Analytics products this past year was consistent with our stated strategy and we are reaping the benefits of having executed on that plan. TermaINSIGHT, the newest addition to our suite of products, will fill the need that corporations face for self-service, ad hoc, and BI reporting against Terma's workload data warehouse. This coming year we will be further enhancing our product suite in order to answer the market's need for support of other job scheduling software products so that we will remain the 'go to' vendor – the only vendor – that provides a 'single pane of glass' for workload predictive analytics, reporting, monitoring, alerting and more."
Terma's 2016 first quarter will include the re-branding of the Terma Analytics Suite of Products, including its flagship product, JAWS, which will be renamed to TermaUNIFY. "We believe the new name will more accurately describe the proprietary core competency of the product that unifies interrelated scheduled jobs into 'jobstreams' – allowing our customers to accurately predict the progress and successful completion of their most critical processes," says Dana Schwartz, VP of Marketing at Terma. "Our newest products, TermaVISION and TermaINSIGHT, further enhance a company's ability to access, analyze, and use the data provided by the TermaANALYTICS big data platform to cut costs by streamlining and thus improving their IT operations."
About TERMA
Over the past decade Terma has developed the industry's most comprehensive knowledge of workload data and the ability to leverage that understanding to provide measurable business analytics. Terma's products, TermaVISION and JAWS Workload Analytics (soon to be TermaUNIFY), and TermaINSIGHT, enable companies to optimize their workload processing and realize more value from their automation tools by providing SLA management, forecasting, prediction, and reporting. The products ensure that companies can lower their costs and improve the reliability and performance of their mission critical workloads.
For more information, and to arrange for a demo, please contact Jim Anderson at (303) 396-0454 or email jim(at)termalabs(dot)com