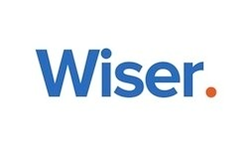 Bailey's appointment comes at a time when Wiser is aggressively expanding its growth beyond mid-market retailers in the United States.
San Francisco, CA (PRWEB) December 29, 2015
Pricing and merchandising leader, Wiser, today announced the appointment of Jake Bailey as its new Chief Executive Officer. A retail industry veteran with over 15 years of product, marketing and business leadership, Bailey will oversee Wiser's daily operations and management to ensure accelerated growth domestically and internationally. Co-Founder Arie Shpanya will transition from CEO to Executive Chairman, and will continue to lead product innovation for Wiser.
"Jake is that incredibly rare retail leader whose resume includes a range of strategic positions at both retailers and SaaS companies," said Shpanya, co-founder of Wiser. "We are at a crucial juncture where we have an unprecedented opportunity to scale and cater to enterprise retailers and brands. Jake's depth of experience in this area makes him a natural fit to lead our company's transition into this exciting new phase of growth."
Bailey has spent over a decade leading teams and advising software and eCommerce companies. He previously led the marketing and international business groups at Overstock.com, and most recently was VP of Strategy/Corporate Development at RichRelevance. While at RichRelevance, he spearheaded its global omnichannel efforts, and previously led product marketing. He has also held positions in syndicate and securities-based lending at Merrill Lynch.
"Seldom does one encounter a company with the perfect mix of team, product, and vision—all aligned with the ever-accelerating pace of commerce," said Bailey. "Wiser is that company. Its leadership team has built an incredible company, and I feel fortunate to be working alongside them as we usher in this new stage of hyper growth."
Bailey's appointment comes at a time when Wiser is aggressively expanding its growth beyond mid-market retailers in the United States. In the past year, not only did Wiser expand rapidly into the United Kingdom, it signed on and exceeded the expectations of an increasing number of enterprise clients. The company plans to expand and deliver on enterprise expectations while simultaneously allocating time and resources to ensure the success of its present mid-market clients.
Shpanya added, "Wiser's expansion into enterprise and international markets called for an experienced leader. Jake has been on both sides of the negotiating table as an executive for a technology company and an enterprise retailer. His international experience will aid Wiser in becoming a market leader in the SaaS eCommerce industry."
About Wiser:
Wiser empowers brands and retailers to successfully compete in the ever-changing world of commerce. We level the retail playing field by equipping brands and retailers with a turnkey solution to sell the right products, at the right price, at the right time.
Wiser's suite of data-driven merchandising solutions include: dynamic pricing, assortment and pricing optimization, MAP monitoring, and more.
For more information on Wiser, please visit wiser.com