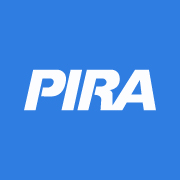 PIRA continues to expect 2016 balances to largely eliminate the imbalance between supply and demand, but huge surplus stocks will continue to plague prices.
(PRWEB) December 29, 2015
NYC-based PIRA Energy Group believes that Iran's Early Return to Hit Oil Prices. In the U.S., the stock deficit to last year sharply narrows. In Japan, crude runs continue to rise and finished product stocks built again. Specifically, PIRA's analysis of the oil market fundamentals has revealed the following:
Iran's Early Return to Hit Oil Prices
Economic growth should somewhat improve in 2016, but vulnerabilities remain. Iran's February return from sanctions causes balances to deteriorate. PIRA continues to expect 2016 balances to largely eliminate the imbalance between supply and demand, but huge surplus stocks will continue to plague prices. Demand will be strong, but less than half of the global supply will have to do the heavy lifting by sharply declining to offset higher both OPEC crude output and non-crude liquids. OPEC did not help itself at the December 4 meeting. Refinery margin strength will continue into 2016. The lifting of the U.S. crude export ban will put a floor under price differentials. Political risks remain elevated but pose little immediate threat to oil supply.
Low Gas Price Cure Low Prices
The outlook for gas fundamentals has undergone an amazing bearish transformation within only the past month. An unprecedented gas-weighted heating degree day (GWHDD) collapse will lift the year-on-year U.S. storage surplus to an expected ~0.6 TCF end-year, while the El Niño has established an "extreme" status underpinning warmer-than-normal 1Q16 expectations. This brutal one-two punch has sent Henry Hub (HH) cash prices and 2016 gas futures into a tailspin that looks nearly impossible to reverse in the short term.
German Demand Surprisingly Up Year-on-Year in 2015
German demand has been trending higher in 2015, with provisional data pointing to a year-on-year increase by 1.8%, while we estimate that weather-adjusted demand is up by 1% year-on-year. It's interesting to note that 2015 has not been very different in terms of economic patterns relative to 2014, which is to say that demand destruction may have narrowed quite significantly, both versus 2014 and historical trends.
Dry Bulk Freight Pricing Continues to Slump Amid Weak Iron Ore Demand
Last month, we had been inextricably drawn to talking about overcapacity. Overcapacity in China's steel industry, in iron ore and coal supply and in dry bulk shipping with the Baltic Dry Index (BDI) hitting another all-time low. For good measure, we can throw in overcapacity in oil supply given that bunker prices have continued their spectacular decline. There are now signs that Chinese steel production is finally starting to react to weakening domestic demand and to constraints on how much excess steel can be dumped into international markets. Overcapacity in iron ore has seen prices continue to tumble. Despite this, mining majors continue to push on with their expansion plans. The details of this month's report only deepens our bearish outlook for the Cape market.
U.S. LPG Prices Lag Gains in Crude Markets
U.S. LPG price gains lagged the broader energy markets. Mt. Belvieu propane still added a healthy 7% to end the week above 38¢/gal, while butane gains (+3% to 54¢) were held back by RBOB prices, which were mostly flat week-on-week. Natural gasoline prices fell 1% but remain a hair above WTI, while ethane gained 11% to just under 15¢/gal.
Global Equities Post Strong Weekly Gains
Global equity markets posted strong gains for the week. In the U.S. all the tracking indices moved higher with energy and materials doing the best. The growth indicator also out performed. All the international tracking indices also gained. Europe did the best, with strong gains also posted in emerging markets, emerging Asia, and China.
Ethanol Output Falls; Inventories Build
U.S. ethanol production fell the week ending December 18 from a near record the prior week. Inventories built for the seventh time in eight weeks to a 27-week high.
Solid Soybean Exports
All of a sudden last week's soybean rally makes sense. 2.07M MT of bean sales was the fifth largest weekly sales total on record and the largest sale for a single week in December. While the exporting week ended last Thursday when January beans rallied from a low of $8.54 to $8.7825, it would appear that Friday's rally to $8.935 may be a precursor of what to expect in next week's sales number.
Latin American Oil Market Report
A very challenging economic environment in 2015 contributed to slowing demand growth for oil products in Latin America. In addition, biofuels accounted for a larger share of supply. Brazil's demand for ethanol surged, encouraged by the increase in gasohol prices during most of 2015 in detriment of gasoline consumption. For 2016 the economic prospects of the region are still bearish. Nevertheless, PIRA expects a modest recovery in products demand in 1Q16. The Latin American product shortfalls are still projected to be high.
Storage No Longer a Bullish Concern; PIRA Drops Price Forecasts
PIRA has lowered its spot prices for 2016, as gas needs to move lower in the face of warm weather and supply glut risks to find new demand. Power generation has proven to be an unreliable source for floor setting thus far.
U.S. Coal Stockpile Estimates
Power sector coal stocks rose slightly in December as El Niño-driven mild weather has undermined gas prices, limiting coal burns. PIRA estimates U.S. electric power sector coal stocks will reach 182 MMst as of the end of this month, their highest level in three years.
Financial Stresses Ease
On the holiday shortened week, financial stresses appear to have eased a bit. The S&P 500 closed higher and volatility (VIX) eased. High yield debt (HYG), however, fell back slightly. Total commodities posted a modest gain for the week, and non-energy now appears rather flat for the last several weeks. The U.S. dollar looks mixed. It continues to strengthen against many of the commodity-producing countries, but it has weakened against the eastern European currencies and the Japanese yen. The U.S. 2-year yield continues trending a bit higher as the markets digest the higher Fed target interest rates.
Ethanol Prices Tumbled during December
U.S. ethanol prices plunged during December to the lowest levels since February. Assessments were pressured by declining gasoline and oil values.
U.S. Stock Deficit to Last Year Sharply Narrows
Commercial stocks fell this past week due to a sharp drop both in overall imports and domestic crude supply. Low product imports and relatively strong demand kept product stocks almost flat while crude stocks fell. This week's stock decline is in sharp contrast to last year's increase for the same week. The 11.7 million barrel swing in inventories narrowed the year on year. What stands out is the year-on-year deficit in gasoline (-5.6 million barrels, or 2.5%).
Finland and Russia Agree on Gasum
Price negotiations between Russian gas company Gazprom and Finland's Gasum, ongoing since early 2014, have been concluded, Gasum said Friday. On the same day, Gasum said in a separate press release that the Finnish government had agreed to buy Gazprom's 25% stake in the company, making it fully state-owned.
Watching Central Bank Actions and Emerging World Growth Will Continue to Be Crucial
Key economic issues to watch closely during 2016 include: whether U.S. business investment will recover from its recent sluggishness; possible policy options for the Bank of Japan given its already sizable government debt holdings; how fast emerging Asian economies will be able to draw down inventories of high-tech goods; whether manufacturing output in key commodity-producing will show major improvements; and what recent encouraging signals from economic and energy demand data will mean for India's growth.
Japanese Runs Continue Rising and Finished Product Stocks Build Again
Crude runs rose again as turnarounds move to minimum levels. Crude imports stayed low enough to draw stocks again. Finished product stocks built yet again due primarily to increases in gasoil and kerosene. Gasoline demand posted a modest gain, but underperformed expectations, while gasoil demand eased as expected. Kerosene demand gained but stocks re-entered build mode. Refining margins remain strong, with higher gasoline, naphtha, and fuel oil cracks more than offsetting declines in middle distillates.
U.S. LNG Enters a Crowded Field; Buyer Interest Tepid
Two large surges in U.S. LNG supply will occur, with the first under way in 2016 followed by a second and even larger one in 2018. Low crude prices or not, the volume is coming, and with Henry Hub taking a deep dive tied to El Nino-related warmth in the U.S., Sabine Pass will look to ramp up as quickly as possible given its competitive position on price.
Strength in Naphtha Cracks Will Persist in 1Q16
The strength in refinery margins, driven by tight gasoline balances and weak crude, has been a feature of the oil market throughout 2015. As discussed in PIRA's World Oil Market Outlook, this will persist into 2016.
Currency Weakness Plays Important Role to Protect Production
Currency weakness among key oil exporters has played an important role in reducing costs, thus allowing continued momentum in production growth in excess of what it otherwise would have been without a foreign exchange offset. While the revenue side is a key driver of project economics, the cost side of the equation is also an important driver. To that end, not only can the capital cost of a project frequently be reduced, but the operating costs also can. To the extent both capital and operating cost expenditures are in local currencies, currency depreciation is an important factor in reducing that cost structure.
EIA Reports Larger-than-Expected Draw
Last week's reported 32 BCF storage draw stands in strong contrast to a consensus in the mid-20s, which likely explains why it is also difficult to reconcile with prior weekly gas balances. Unseasonably mild weather held this week's draw well below last year's same week 52 BCF figure, but on a weather-normalized basis the draw is a remarkable 36 BCF greater year-on-year. The bullish report triggered a NYMEX near contract rally of ~4¢ to ~$2.04 before the contract seesawed as trading volumes waned ahead of the holiday break.
U.S. Gasoline Demand Stronger During Warmer, Snow-free Winters
PADD I has experienced very minimal snowfall so far this winter. Forecasts are for it to have less-than-normal snowfall for 1Q16 as well. PIRA expects this to increase gasoline demand over this period. We analyzed reduced snowfalls impact on gasoline demand by month for PADD I. Each snowfall varies based on whether it sticks and how much has accumulated. Our findings show that snowfall must reach certain threshold levels before it impacts gasoline demand.
PIRA Short-Term Balance to 2017: Balancing Act by Region
Over the coming 24 months, the LNG market will commission some 78 BCM) of LNG export capacity. Since almost every market indicator from the buyers is weak in both Asia and the Atlantic Basin, a heated competition among Asian, Mideast, and Atlantic Basin suppliers will emerge.
China Becomes First-Time Net Product Exporter
Preliminary November product export-import data for China reveal it became a net exporter for the first time ever. The balance for November shows a net export position of nearly 0.1 MMB/D. Crude runs for November increased to 10.72 MMB/D, a new record and well surpassing the previous high set this year in June at 10.58 MMB/D. This high run rate allowed China to record total product exports of 1.11 MMB/D, the first time exports have been over the 1 MMB/D threshold.
Uncompleted Shale Oil Wells Will Not Flood the Market
PIRA estimates that the inventory of drilled but uncompleted shale oil wells (DUCs) in the U.S. has grown to 3,600 wells. Many headlines suggest that these DUCs will flood the market in 2016 with up to 1,000 MB/D of additional oil production once oil prices start to recover. However, PIRA believes the impact will be much smaller. We believe that approximately a third of these DUCs will never be placed in production and that it will take up to two years to complete the viable DUCs.
The information above is part of PIRA Energy Group's weekly Energy Market Recap - which alerts readers to PIRA's current analysis of energy markets around the world as well as the key economic and political factors driving those markets.
Click here for additional information on PIRA's global energy commodity market research services.
CONTACT:
PIRA Energy Group
3 Park Avenue, 26th Floor
New York, NY 10016
212-686-6808
sales(at)pira(dot)com