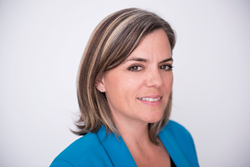 The last estimate of how much money heroin addiction costs the U.S. was in 1999—$21.9 billion dollars. It's estimated that today, that number is close to double.
New Port Richey, FL (PRWEB) December 30, 2015
According to the Centers for Disease Control and Prevention (CDC), in just the past decade, heroin use has increased across the U.S. among men and women, most age groups, and all income levels.
In a statement from the White House, Michael Botticelli, Director of National Drug Control Policy, announced $13.4 million in funding to help High Intensity Drug Trafficking Areas (HIDTA) programs combat the heroin trade. (1) Of that, $2.5 million will fund the Heroin Response Strategy, a partnership among five regional HIDTA programs to address the severe heroin threat facing those communities through public health/public safety partnerships across 15 states.
Bryn Wesch, CFO of Novus Medical Detox Center, a leading Florida facility well-known for its successful detox programs, says that $2.5 million doesn't even begin to address the problem. "The last estimate of how much money heroin addiction costs the U.S. was in 1999—$21.9 billion dollars. It's estimated that today, that number is close to double." She noted that this is epidemic in scale and is a problem of great magnitude. "A more realistic investment will ultimately save much more within the American economy."
Many agree with Wesch, notably Thomas McLellan, who was President Obama's Chief Scientist for Drug Control Policy from 2009 to 2012. "Our reply is $2.5 million?" an incredulous McLellan told MSNBC. "That is not close to the financial commitment that is needed. There are research-tested, cost-effective public health and public safety measures that could reduce opioid use and related deaths, but not at this price," he continued. "I hope they ultimately take this problem seriously and provide the commitment the public is looking for." (2)
Most notably, the face of heroin addiction has changed and has now moved into the middle class, growing by 60% among those with annual household incomes of at least $50,000 and their own private health insurance. As heroin use has increased, so have heroin-related overdose deaths. Between 2002 and 2013, the rate of heroin-related overdose deaths nearly quadrupled, and more than 8,200 people died in 2013. States play a central role in prevention, treatment and recovery efforts for this growing epidemic. (3)
Leana Wen, Baltimore City Health Commissioner and an emergency medicine physician, said, "I can tell you from my experience in the ER that you cannot predict this addiction any more than you can predict who has diabetes." She added, "We see addiction in all walks of life, from 60-year-olds to teenagers, in people of all races, in men and women." (4)
And this is perhaps where the federal government approach is most lacking. It behaves as if drug addiction were rooted in criminality and that an abuser should be treated through the criminal justice system.
However, Wesch says that quite the opposite is true. "We treat addiction every day, and every day we save the lives and livelihoods of your next-door neighbors. It isn't done through punishment and incarceration. It's an illness, and it's treated through precise medical treatment, care and compassion. It's going to take a much larger investment to get ahead of this epidemic."
About Novus Medical Detox Center:
Novus Medical Detox Center is a Joint Commission Accredited inpatient medical detox facility. Novus offers safe, effective alcohol and drug treatment programs in a home-like residential setting. Located on 3.25 tree-lined acres in New Port Richey, Florida, Novus is also licensed by the Florida Department of Children and Families and is known for minimizing the discomfort of withdrawal from prescription medication, drugs and alcohol by creating a customized detox program for each patient. By incorporating medication, natural supplements and fluid replenishment, Novus tailors the detox process for each patient, putting the dignity and humanity back into drug detoxification. Patients have 24/7 medical supervision, including round-the-clock nursing care and access to a withdrawal specialist, and enjoy comfortable private or shared rooms with a telephone, cable television and high-speed Internet access. Novus' expansion is tied to its contribution to its industry and local community, ranking number 48 on the Tampa Bay Business Journal's 2014 Fast 50 Awards list of the fastest-growing companies in Tampa Bay, and number 2,936 on the 2014 Inc. 500/5000 list of fastest-growing companies in America. For more information, visit http://www.novusdetox.com.
1. "White House Drug Policy Office Funds New Projects in High Intensity Drug Trafficking Areas." The White House. 17 August 2015. Web. 16 Dec. 2015
https://www.whitehouse.gov/the-press-office/2015/08/17/white-house-drug-policy-office-funds-new-projects-high-intensity-drug
2. Dokoupil, Tony. "The Problem with the White House's Heroin Program." Msnbc.com. NBC News Digital, 17 Aug. 2015. Web. 16 Dec. 2015. msnbc.com/msnbc/problem-the-white-houses-heroin-program.
3. "Today's Heroin Epidemic." Centers for Disease Control and Prevention. Centers for Disease Control and Prevention, 07 July 2015. Web. 16 Dec. 2015. cdc.gov/vitalsigns/heroin/index.html.
4. Szabo, Liz. "Heroin Use Surges, Addicting More Women and Middle-class." USA Today. Gannett, 07 July 2015. Web. 16 Dec. 2015. usatoday.com/story/news/2015/07/07/heroin-use-spikes/29788031/.