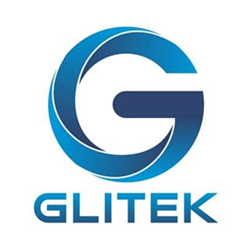 These accidents are all caused by the same critical mistakes, like not getting on or off the right way.
New York, NY (PRWEB) December 30, 2015
The hoverboard was one of the hottest gifts this holiday and more and more accident videos are surfacing on social media of users falling off the device. The CPSC said it has received dozens of reports of injuries and is expecting that number to grow.
"Some people, when they step right on, try to go really fast," said Tony Le, CEO and Founder of Glitek in an interview for Inside Edition. "These accidents are all caused by the same critical mistakes, like not getting on or off the right way. To get on, it's important to stand up straight and use the widest stance possible. It's also important to step backwards when you want to get off, rather than forward. Many users are also unaware that they must calibrate a hoverboard that's right out of the box."
In an interview for ABC News, Le offered the following tips to users first learning to use a hoverboard:

Users should always wear a helmet; those starting out should also consider elbow pads, knee pads, and wrist guards
Test calibration before stepping on it. The Glide must be calibrated in order to work properly. To test this, lift the wheel up and press the foot pad. If the wheel is spinning and not shaking, that means it's calibrated.
Keep weight centered and use a wide stance. To get on safely, step right in the middle – not too much toe, not too much heel – and use the widest stance possible.
Step off board to the back. It's not intuitive to get off by stepping back so most people make the mistake of stepping forward which is why they fall.
Straight posture and look ahead. When riding it, you want to have a straight posture, look straight ahead – you don't want to look down.
About Glitek
Founded in 2015, Glitek focuses on creating the Glide of your life. The moment you step on the Glide™, you know you've never felt anything like it. With just a simple movement of your body, you start to glide. Simple and effortless. On a single 90 minutes charge, you can go from the World Trade Center to Central Park and back. And that's just the beginning. Take a deeper look at the Glitek Glide™ and you'll find innovation on every level. Enjoy the Glide! Learn more at http://www.Glitek.com.