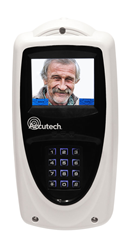 Franklin, WI (PRWEB) January 05, 2016
Accutech Security announces the release of a low cost, stand alone software utility for the ResidentGuard LS 2400 system, giving users the option to add resident pictures to individual displays. After attaching a picture to a tag number in the utility, it will appear with an alert at the nurses station or entry-point keypad when an alarm is triggered. In addition, the utility also enables users to adjust range and frequency settings on controllers as well as standardize and implement control door alarms and times. The software is scalable by the size of the system, making it an attractive and affordable option for facilities with LS systems of any size.
In addition to expanded features, this software enhanced utility solution provides LS system users access to Accutech's Crystal Reports. Centralized reporting of all units allows for filtering and easy report generation. Customizable options make it easy to track alert data over time, spot trends, and understand system dynamics. On screen reporting allows users to view up to 30 recent reports.
With the introduction of this low-cost software utility for LS systems, Accutech continues to set the standard for high-quality "consumer-like" technology at affordable prices and unparalleled support within the industry. In a recent customer survey, over 90% of respondents said they would recommend Accutech products to a peer and over 90% said the same about technical support. Accutech Security's specialized, RFID-enabled solutions have been installed in more than 5,000 locations worldwide. As a leading manufacturer of security systems for 30 years, Accutech has extensive experience working with businesses of all sizes to provide reliable, cost-effective solutions for the safety and security of people and property within a facility. All Accutech systems are assembled in the U.S., and installed and serviced by a vast network of authorized dealers.