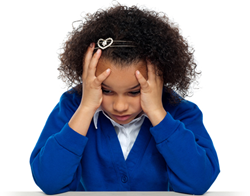 Letters alive is awesome! School has gotten so monotonous that it's really hard to have motivated learners.
ATLANTA, GA (PRWEB) December 30, 2015
Alive Studios has embraced a mission to equip teachers with engaging technology that helps early learners become proficient in reading and math by 3rd grade. "Getting Letters alive into the hands of teachers is crucial for kids who don't respond well to traditional teaching methods," stated Cynthia B. Kaye, CEO of Alive Studios.
The Edinburg School District in Edinburg, TX purchased Alive Studios' reading learning kits (Letters alive) from Follett School Solutions and will be implementing them in 71 PreK and Kindergarten classrooms. Rosa Mendoza, an Edinburg Literacy Coach, says, "It's just sensational! Our teachers are eager to get going with Letters alive."
The Proficient by 3rd Grade Program can be easily implemented in eight or more classrooms within a school district. Included with the program is a free day of onsite professional development for teachers and staff to ensure proper implementation and to learn best practices. Also included at no additional cost is a full school year of digital progress assessments for each participating classroom. "The students are tested in the first week to establish a baseline. Then, they are tested at 30, 60 and 90 days to prove the targeted progress and allow districts to make sound decisions for a district-wide rollout," stated Kaye.
School districts across the country are plagued with below grade level reading scores. In the recent Nation's Report Card, it was confirmed once again that approximately 70% of American 4th graders are not proficient in reading. These students are considered "at risk" and are four times less likely to graduate. Intervention, and more importantly, pre-vention, with a proven-effective solution is essential to realigning these kids towards a more positive future social and economic contribution. A Google search for 'reading proficiency' will provide millions of results talking about the deficiency problem, but not many offering solutions.
"We knew the answer to the literacy problem needed to have five ingredients: 1. high student engagement, 2. multiple learning modalities, 3. ability to track and report progress, 4. proven effectiveness, and 5. easy implementation," added Kaye. "At the heart of our Proficient by 3rd Grade Program is our supplemental reading program, Letters alive," said Kaye. Letters alive is the company's flagship product and utilizes a mind-boggling technology that brings to life 26 endearing animal characters while teaching letter naming, letter sounds, sight words, and sentence building. It is the first program in the world to infuse Augmented Reality (3D without glasses) into a full-year supplemental curriculum for early learners. Letters alive is now being used in almost 2,000 classrooms and is gaining in popularity among community and education leaders who are seeking to resolve the reading proficiency issue within their districts. The software program and supplemental curriculum creates multiple learning pathways (seeing, hearing, speaking, touching, doing, and feeling) to fully-engage students, especially at risk, ELL and special needs children. This multi-modality approach is backed by neurological scientists who agree the more ways information can be presented, the more information is retained.
The resistance from most school districts to implement new reading proficiency solutions has primarily been an inability to test and accurately prove effectiveness. Alive Studios has resolved this issue by incorporating digital student progress assessments into its innovative reading program, Letters alive. According to one of the Literacy Coaches from Edinburg, "Letters alive is awesome! School has gotten so monotonous that it's really hard to have motivated learners."
Independent research conducted by the University of West Georgia studied the effects of using Augmented Reality (via Letters alive) within an educational curriculum. The study proved a 4x increase in letter sound fluency and a 2x increase in letter naming fluency over students not using the program. The study also realized increased student engagement, a dramatic improvement in students' retention of information, and improved classroom management.
Company Information
Alive Studios provides supplemental reading and math solutions for PreK-3rd grade. They are the world's first company to develop an Augmented Reality curriculum for early education. For more information on Alive Studios' full suite of educational products, please visit their website at http://www.AliveStudiosCo.com.
Edinburg District Information
The Edinburg Consolidated Independent School District is a school district headquartered in the city of Edinburg, Texas, United States. It offers 3 high schools, 5 middle schools, 27 elementary schools, and 1 alternative campus. The District has approximately 30,000 students and 3,900 employees.