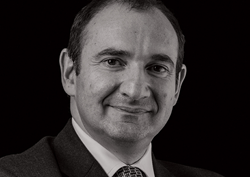 (PRWEB) February 11, 2015
Global search firm Fox Rodney Search (FRS) today announced the launch of a new company called FRS Insight, that will help law and other professional services firms ensure that only the highest quality and most trusted lateral partner candidates are hired.
Even the most successful law firms acknowledge the rapid decline of results from internal efforts to obtain accurate candidate information beyond the traditional background check. Determining the nature of an attorney's client relationships, their leadership abilities and the way in which they are viewed by their peers and former colleagues from a distance is difficult and time consuming. It requires access to a global network of contacts, meticulous research and expert, dedicated resourcing.
FRS Insight was created to solve these issues and support the client's lateral partner recruitment process by identifying and mitigating potential risks associated with a 'bad' hire. FRS Insight will operate as a separate company to provide true independent, impartial and highly confidential intelligence to clients without having any potential conflicts of interest associated with a search firm. FRS Insight will work with leading law firms regardless of how and where candidates are sourced.
Market statistics

The costs associated with partner level recruitment are high – an estimated £400,000 ($600,000) to £1.0 million ($1.5 million) on average in the first year alone.
96% of firms say that lateral growth is part of their strategy, however only 28% of lateral hires are highly effective.
An estimated 43% of resumes contain inaccuracies, including, in some cases fraudulent work or education.
Less than a decade ago, only 51% of all employees had background checks. Today, 95% of all employers do so.
32% of lateral hires failed in 2013.
Stephen Rodney, CEO of FRS says "As the above market statistics indicate, there is a need for in depth intelligence beyond the traditional methods and sources clients have deployed. In response to this need as well as clients increasingly asking us to perform due diligence and risk management services, we are now launching FRS Insight to fully leverage our years of extensive legal market knowledge that only a market leading global firm invested in the legal industry can provide."
About Fox Rodney Search
Fox Rodney Search is a global legal recruitment boutique focusing on partner and associate searches, team moves, and office openings as well as general counsel and head of legal in-house searches. The strength and experience of their global team, combined with their market knowledge and specialist in-house research function, has firmly established the company as a trusted advisor to many of the top law firms and individuals in the legal profession. (http://www.foxrodney.com)
About FRS Insight
FRS Insight is an independent global professional services provider of risk management and due diligence services. Our investigative intelligence provides privileged and confidential insight into a candidate's background while discovering the views of their clients, peers, and former colleagues. As a result, our solution minimizes the risk of making a hire that may not fulfill our clients' needs. Our methods combine meticulous, specialist research with focused, confidential on the ground inquiries. (http://www.frsinsight.com)
For further press information, please contact Julia Fawcett, +44 (0)20 7337 2700, jfawcett(at)foxrodney(dot)com