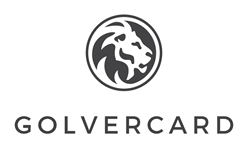 GolVerCard is hoping to create a world beyond cash and currency. - Charles Chang, CEO
Singapore (PRWEB) February 17, 2015
GolVerCard is a financial organization for the precious metals industry that will be launching a crowdfunding campaign through Indiegogo's platform. The campaign is part of the company's plan to take the gold and silver savings and payments system to the next level. The launch is set to begin during the third quarter of 2015.
GolVerCard is a unique and innovative savings and payment system that aims to advance commerce and finance in ways that benefit everyone, everywhere. "We are witnessing an incredible global economic rebalancing, with a shift from currency to gold and silver," said Charles Chang, CEO and founder. GolVerCard is working to allow people to have their savings and wealth protected by actual physical gold and silver as opposed to currency that is subject to devaluation due to money printing and inflation.
Modern currencies and other paper-based value systems inhibit savers from retaining their domestic and worldwide purchasing power. However gold and silver will provide protection from this problem, and the accessibility to manage their savings and wealth in a way which maximizes financial security.
Much like a bankcard, the GolVerCard will allow their members to make purchases online, at retail stores worldwide, and take out cash. Except they have full ownership and title claim on their money that is back by Gold and Silver. The Indiegogo campaign's goal is to expand their platform and assist more people in having protected funds. Through the crowdfunding campaign, GolVerCard will be offering a variety of rewards to those who support their cause, like the MiniGolVer, a miniature figure made of gold.
"We are hoping to stimulate and change the way people worldwide does business, save, and access their money," said Chang. "Our main objective is to offer the most protected, integrated and innovative savings and payment system through gold and silver, without diminishing any of the benefits of the banking industry." GolVerCard has a vision that is beyond cash and currency, to help people store economic value and connect with life's most memorable moments. Anytime, day or night, virtually anywhere in the world.
About GolVerCard:
GolVerCard is a financial organization for the precious metals industry. They'll offer their members a protected, integrated, and innovative savings and payment system that is backed by physical gold and silver. This protects their savings and wealth from going down in value due to the influence of money printing and inflation. GolVerCard also values education and supports adequate nutrition programs, and will donate 50% of it profits towards building and strengthening educational and nutritional systems across the globe. For more information go to http://www.golvercard.com, or visit their Facebook or Twitter page.
For more information please contact:
Peter Wong
Press Coordinator
+1(321) 800-2116
support(at)golvercard(dot)com