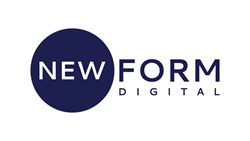 This second set of shorts again shows how New Form can help creators realize their visions.
Los Angeles, CA (PRWEB) February 11, 2015
New Form Digital announced today at Digital Entertainment World the return of the studio's Incubator Series. Based on the success of the first round of short films, they have invested in 10 more films from the most successful digital filmmakers in the business.
New Form Digital's Incubator Series 2 brings together a new slate of digital native talent to collaborate on the development, production and distribution of 10 new short films that redefine storytelling for the social media generation. The talent includes a mix of established, emerging and brand filmmakers who are commissioned by New Form Digital to produce shorts that will serve to inspire digital series to stream on a variety of platforms.
New Form Digital's Incubator Series 2 features a range of genres and styles – from horror and comedy to mystery and action. Each short film will break new ground in storytelling for digital audiences. The criteria for selection includes a combination of audience scale, audience overlap and storytelling ability. The new round of shorts from Incubator Series 2 are slated to debut in May 2015.
Get a sneak peek of the Incubator Series 2:
http://youtu.be/xxf-Qht2eRQ
This latest round of shorts includes a high-concept stop-motion comedy about an evil, but pragmatic, villain and a sci-fi thriller that explores the world of one's dreams. Here is a taste of what to expect from this year's emerging filmmakers New Form Digital's Incubator Series 2:

10:31 (Ryan Finnerty): Silent Death, the ultimate YouTube pranksters, set out to blow up the Internet with their Halloween #prankyourex series. The tables turn when a rival prank gang starts pranking them back and it turns deadly. Starring popular YouTube personality Lauren Elizabeth & Viner, Allegra Masters.
The Dreams of Emma Bloom (Pereira & O'Dell): In this psychological thriller, it's the very near future and the final frontier of entertainment has been tapped: our dreams. When Emma Bloom, the world's most famous dream writer dies, something doesn't quite add up and thus begins Eloise's journey into the dreams to find out what really happened.
Ghost Fighting Corporation (Jack Howard and Dean Dobbs): A comedy about a fake ghost-busting team that takes advantage of people's supernatural fears to make money. But when they start experiencing actual supernatural forces beyond their control, they must rethink their whole operation.
Occupy Alice (Ally Maynard): Ever the party girl, Alice's life is turned upside down when her 13-year-old sister, Amy, randomly turns up at her apartment and moves in.
The Imp of the Perverse (Benjamin Cook): In this dark comedy, Mike has become obsessed with one of Poe's favorite poems and it has him itching to do the wrong thing in every situation. The series follows Mike's descent into madness as he enlists his friends to help him find an imp. Can they find the Imp before it finds them?
Cold (Emily Diana Ruth): When Isla discovers her real parents were murdered weeks before she was adopted, she runs away to the town where it happened and begins to uncover dark secrets the townspeople have tried to bury and forget.
Dr. Havoc's Diary (Mark Cope & Carlo Moss): From the creators of The Most Popular Girls in School, this stop-motion animated series follows the world's most pragmatic evil villain as he battles his arch nemesis to save the world and get the girl.
Grrl Scouts (Mike Diva): The Grrl Scouts are the masterminds behind a small time weed operation and the queens of doing nothing really great. But when they square off against the wrong guys, they find themselves in the middle of a top-secret conspiracy to take over the world, and the Grrl Scouts have become the first target to eliminate.
Party Girl (Lisa Schwartz): This comedy tracks party girl Madison as she attempts to be 'normal' with a move to California and reinvents herself while working as a D-list princess at every kid's birthday party in the Valley.
Single by 30 (Wong Fu): Two high school overachievers vow to marry if they both reach 30 without finding someone else. When the time comes, their story unfolds in very interesting and unexpected ways.
Each short features an appearance by popular YouTube personality Mitchell Davis who was featured in the first round of incubator shorts. He will also host the social media videos to accompany the shorts and will feature all of the shorts on his own YouTube channel.
Incubator Series 1 featured 14 short films from You Tubers with robust fan bases and creative ideas. From the first round of shorts, New Form has announced series with Sawyer Hartman's Parallax and PJ Liguori's Oscar's Hotel for Vimeo On Demand.
"This second set of shorts again shows how New Form can help creators realize their visions," said New Form Digital Chief Creative Officer Kathleen Grace. "The first incubators were a smashing success--great storyteller, engaged audiences and a business success. We're so excited to help these new filmmakers produce their best version of these new projects."
New Form Digital is the only data-driven digital studio focused on scripted, mobile-friendly content. With a network of high-profile talent, distributors and partners, New Form Digital takes a unique approach to storytelling for the social media generation. See its digital original series on global platforms near you and at newformdigital.com.
###
Contact: Bronagh Hanley, Bronagh(at)bignoisepr(dot)com, 415-314-7262