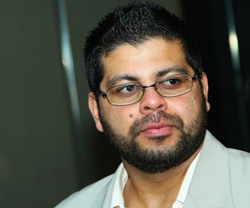 My initiative is no longer lonely; it is a model for other Brazilian regions in order to take strategic decisions for their economic empowerment
Santos, São Paulo, Brasil (PRWEB) February 20, 2015
The fourth annual Seminário de Hospitalidade (SEHLIPA) will be held on April 25 in Santos, a city in southern Brazil. Organized by Aristides Faria, a local entrepreneur, it will bring together leading professionals, professors, students, public authorities, and other business people to analyze regional tourism industry trends and proposals for development and improvement.
The central theme of SEHLIPA will be "Communication & Governmental Relations". More than 10 speakers will present successful public management cases and share their vision for social and economic development in the region.
"The heart of SEHLIPA's mission is to promote interdisciplinary work and effect a strong social impact," said Faria, a professor and consultant. "My initiative is no longer limited to São Paulo; it is a model for other Brazilian regions in making strategic decisions for economic empowerment." Faria's belief is confirmed by the non-profit organizations that support the seminary. Of the five institutions that support the event, three of them operate nationally; one is based on the São Paulo coast and another is from the Bahia state.
Since its creation in 2011, SEHLIPA has been studied as an event management model for other entrepreneurs and students. Aristides Faria has presented this case in scientific congresses in Latin America, especially in Brazil, and has published scientific articles about its proposal to gather all tourism stakeholders to discuss the current and future states of this important social and economic activity.
In previous years, the seminar brought together business people and public agents to discuss the tourism and hotel management market, as well as the development of businesses in these sectors. It was previously held in Guarujá (2012), Praia Grande (2013) and the state capital, São Paulo (2014).
The full program is available at the seminar website (http://www.sehlipa.com), where those interested can guarantee their spot by registering for free.
About Aristides Faria
Aristides Faria has earned the following degrees: Bachelor in Tourism Management (2002), Specialist on Human Resources Management (2003), MBA on Project Management (2013) and Master of Science in Hospitality (2015). Currently, he is earning his PhD in Public Administration and Government (FGV-EAESP). He is a services management specialist and consultant, as well as a professor of tourism management courses in the São Paulo state.
Seminar Details:
Santos (Brazil), April 25, 2015.
2:00 - 8:00 p.m.
Info: http://www.sehlipa.com
Blog: sehlipa.blogspot.com
Facebook: facebook.com/sehlipa
Twitter: twitter.com/sehlipa
Instagram: instagram.com/sehlipa
App: app.vc/sehlipa
SEHLIPA