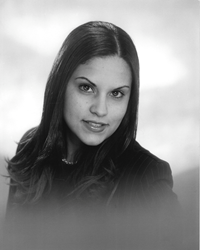 "Although the company is new , I am not new to the business world," Arrivillaga said.
(PRWEB) April 28, 2015
Today, Owl Management Consulting announces that it has opened its doors with two office locations in the financial and government districts of Boston, Mass. Operated by communications and management consultant expert Alexandra Arrivillaga, the company provides business consultation to pubic, private and non-profit organizations.
Owl Management Consulting specializes in advisory services with strong community ties. Its services include:

Business Process Services to improve performance, enhance productivity and drive growth initiatives
Organizational Change Management to help executives with strategic and transformational challenges
Customer Relationship Management to build strong relationships with customers.
"Although the company is new, I am not new to the business world," Arrivillaga said.
Arrivillaga served as CEO of her company, Lock It Up Security, LLC, from 2009 until it was sold in 2015 for an undisclosed amount. As CEO, she brought the company from humble beginnings to implementing security solutions for Fortune 500 companies.
In the tradition of her former startup, Owl Consulting is off to an auspicious start and already gaining popularity. It is currently engaging 17,193 people and has garnered more than 3,700 likes on its Facebook page in less than a week.
This recognition is not only in response to Arrivillaga's excellent reputation in the business world but also a response to her strong community ties and continuous involvement in the Portuguese and Latino communities.
The company's new offices are located at 1 Boston Place, Suite 2600, Boston, MA 02108, and Ten Post Office Square, Boston, MA 02109.
For more information, visit Owl Management Consulting's website at http://www.owlmanagementconsulting.com or call (617) 209-7977.
About Alexandra Arrivillaga
Arrivillaga is a communications professional and management consultant based in the greater Boston area.
She received her bachelor's degree from Lesley University and her Master in Management from Cambridge College. She has completed doctorate work at Concord Law School as well as doctorate work in general business at Capella University. In 2013, she registered with the State Bar of California's Admission Committee and was accepted.
Arrivillaga maintains strong Boston ties and is heavily involved in the Portuguese and Latino communities. She has an excellent record in Latino empowerment and business development and is fluent in English and Spanish as well as conversational in Italian or Portuguese.
Her new company is Owl Management Consulting. Its namesake is in reference to Arrivillaga's late father, who gave her an owl at the age of 10, stating it would always watch over her.