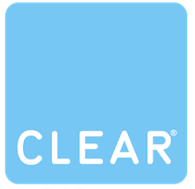 NEW YORK, NY (PRWEB) May 11, 2015
CLEAR, the premier biometric secure identity platform, is pleased to announce the addition of Chris McLaughlin to its leadership team as Head of Security Operations.
McLaughlin joins CLEAR from the Transportation Security Administration, where he served as Assistant Administrator for Security Operations from 2011 to 2013 and as Federal Security Director for the state of Colorado from 2009 to 2011 and 2013 to 2015.
As the Assistant Administrator for Security Operations, McLaughlin led a team of 56,000 employees across more than 450 airports nationwide and managed a budget of $4 billion. As a national policy maker, he worked closely with national industry associations, other federal agencies, and Congress, and was instrumental in shaping and advancing TSA's current philosophy of risked based security.
As Federal Security Director for the state of Colorado, McLaughlin managed a staff of more than 1,400 and oversaw passenger and baggage screening operations, as well as airport and air carrier regulatory compliance at 14 commercial airports in Colorado, including Denver International Airport.
"I am thrilled that Chris is joining CLEAR's leadership team. Chris's experience leading TSA's security and field operations, combined with his airline industry background, are a perfect fit with CLEAR's mission of strengthening security and redefining the consumer experience," said CLEAR CEO Caryn Seidman-Becker.
ABOUT CLEAR
CLEAR, based in New York, is a secure biometric identity company transforming the way people live, work, and travel. SAFETY Act Certified by the Department of Homeland Security as a Qualified Anti-Terrorism Technology, CLEAR uses biometrics (fingerprint and iris) to verify members' identity, delivering a secure, consistent and fast experience through screening at major U.S. airports and stadiums across the country. CLEAR has been used more than 2,000,000 times and has saved its members over 60,000,000 minutes. CLEAR's biometric platform is scalable for other verticals including universities, buildings and other venues focused on enhancing security and delighting customers. For more information on CLEAR and to view demonstration videos visit: http://www.clearme.com.
--- http://www.Clearme.com--- http://www.Facebook.com/Clearme --- @Clear_me
Media Contact:
Danielle Newman-Biczak
Sitrick And Company
212-573-6100
Danielle_Newman(at)sitrick(dot)com