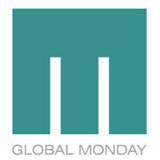 Our competitors are always talking about how 'intimidating' the J-1 Visa process can be. Our goal at Global Monday is to prove that nothing has to be that complex, and it certainly doesn't have to be scary.
San Francisco, California (PRWEB) May 18, 2015
"Making companies bigger and the world smaller" is the motto at Global Monday (GM). This relatively small firm has gained a massive reputation for introducing talented international internship candidates to some of the biggest companies in the world—and vice versa. In response to overwhelming demand, this "little industry-leader-that-could" has updated its web presence to provide even better service than before. Global Monday recently launched a gorgeous new website, complete with ambient video, parallax scrolling, and a minimalist aesthetic that immediately puts users at ease. With a more professional website, GM finally has the web presence to match its outstanding record of efficient processing for J-1 Visa candidates.
GM co-founder and managing partner, Carlos Galdeano, has always emphasized fast results and an easy process when it comes to connecting companies with motivated international students. While the conventional wisdom says obtaining J-1 visas in the US is difficult, Carlos insists that GM's process is efficient, easy, and effective:
"Our competitors are always talking about how 'intimidating' the J-1 Visa process can be. Our goal at Global Monday is to prove that nothing has to be that complex, and it certainly doesn't have to be scary. We strive for simplicity as well as speed, and according to our customers, we usually succeed."
This same affinity for efficiency shines through to the design of the website. For example, the new design allows for instantaneous access to the information GM clients need most. This is accomplished through the use of a fixed navigation header that follows users as they scroll down the page. Longtime customers of the company and new clients alike can be assured of easy and fast access to the information they need. In his own words, Carlos describes the reasoning for the relaunch:
"The main goal for the upgrade is to kick off a new stage in our company's growth. We want to share with our customers how exciting these programs are and how easy the process really is. It seemed like the best way to do this would be to implement a simple and clean website that features detailed program information, and our many testimonials from happy clients."
The new design reflects the company's overall mission, and in a pique of irony, the direction Global Monday is headed. Global Monday functions as a facilitator for cultural exchange programs. They help students mature into professionals, and develop companies into culturally diverse corporate environments. Mirroring this motive, the firm is growing its staff as well. Kristy McHugh will be the new accounts manager for GM beginning May 18th.
With a growing team of exceptional professionals and a stellar record of customer service, the only missing ingredient for GM is greater recognition. There are a few different goals behind the quest for notoriety. Obviously, it's good for business, but beyond that they want to repay the people they work with. Improving the online persona seemed the appropriate way to show GM'S many clients the gratitude they so richly deserve. After all, the amazing feedback they've received from both international interns and the companies in which they've been placed veritably demands reciprocation.
For instance, Laura from Germany, had this to say:
"Thanks to Global Monday I finally managed to get the internship in New York that I'd been seeking for months. Carlos and Galo were constantly available and friendly when it came to my questions. They would answer email within hours and were always very patient with me. I'm happy that I chose Global Monday as my sponsor and would do it again in a second."
From the other end of the spectrum, Idan Benaim, Co-Founder of the digital marketing firm, Accomplice in San Francisco, CA also had praises to sing:
"Using Global Monday as a source for interns is amazing. At first we thought we're just getting a talented engineer, not realizing the cultural impact it would have on the team. Throughout the process they made sure we were informed on every step. Getting resumes, interviewing—all the way to having our intern in the office—all went seamlessly. I personally recommend them to anyone who is looking for quality interns."
Likewise, the universities that GM works with have nothing to offer but glowing reviews. This statement from an official at Stenden University in Leeuwarden, Netherlands, illustrates GM's international reputation.
"From the very first J1 Visa Global Monday processed with us, they began to make an impact on both our students and the USA Placement Office. They've been diligent and extremely professional while guiding the students through the ( "scary") J1 process. What sets Global Monday apart from other sponsors Stenden has worked with in the past is the speed of the process, as well as the 24/7 communication available to all parties involved. Global Monday's enthusiasm for their service and dedication to providing students with timely and efficient J1 processing makes the decision to work with them an easy one."
Humbled by such ardent support, the management at GM felt their fans deserved a better UX from their website, one that matches the ease and appreciation they felt while working together offline. They also want to spread their wealth of experience to other companies and internship candidates. That's why a greater emphasis has been placed upon the website's SEO architecture this time around. Improving the company's reach is important, not just for a greater profit, but also so GM is able to better achieve their primary objective: connecting the best and brightest from the farthest corners of the globe with the talent-hungry corporate world.
Global Monday is a company based out of San Francisco, CA. They are dedicated to connecting talented young professionals to companies interested in hosting international interns. To check out their improved web presence, or to learn more about their unique process, visit them at: http://www.globalmonday.co/.