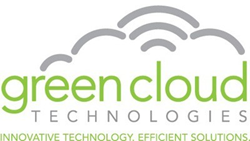 Integrating Cisco's Intercloud Fabric within our architecture allows partners to provide the most distinguished and innovative infrastructure solution to date.
Greenville, SC (PRWEB) July 28, 2015
Green Cloud Technologies, a channel-only provider of infrastructure as a service (IaaS), disaster recovery (DRaaS), and desktop as a service (DaaS) solutions announced today it has joined Cisco's Intercloud Fabric ecosystem and will begin offering Cisco Powered IaaS solutions embedded with Cisco Intercloud Fabric.
Intercloud is a globally connected network of highly secure public and private cloud providers whose infrastructure aligns with Cisco's best-of-breed cloud architecture.
With the Cisco Intercloud Fabric, Green Cloud's partners will have access to an array of highly scalable, reliable hybrid cloud solutions. This will allow organizations to expand their private cloud by utilizing Green Cloud's public cloud on demand, with equivalent security measures in both environments.
"As the Internet of Everything (IoE) continues to evolve, our partner's demand the most secure and highly scalable solution available," said Green Cloud Technologies, CEO, Shay Houser. "Integrating Cisco's Intercloud Fabric within our architecture allows partners to provide the most distinguished and innovative infrastructure solution to date."
Green Cloud's channel partner network of VAR's and MSP's can now leverage Cisco-powered IaaS for their Enterprise customers using Green Cloud's wholesale IaaS services.
As a designated Cisco Cloud and Managed Services Program (CMSP) provider, Green Cloud expects full Intercloud integration later this year.
# # #
ABOUT THE INTERCLOUD
To bring the world of standalone clouds together, Cisco and its partners are building the Intercloud—the globally connected network of clouds. The Intercloud delivers highly secure cloud services everywhere in the world. Built on a globally distributed, highly secure cloud platform, only the Intercloud is capable of meeting the robust demands of the IoE. It is designed specifically for high-value application workloads, with real-time analytics and "near infinite" scalability. Cisco's open approach delivers global scale, with local presence: this allows local hosting and local provider options that enable data sovereignty. The Intercloud provides a choice of services, with compliance and policy control. Cloud the way our customers need it.
ABOUT CISCO
Cisco is the worldwide leader in IT that helps companies seize the opportunities of tomorrow by proving that amazing things can happen when you connect the previously unconnected. For ongoing news, please go to http://thenetwork.cisco.com.
ABOUT GREEN CLOUD TECHNOLOGIES, INC.
Headquartered in Greenville, S.C., Green Cloud Technologies is a Cloud solutions provider dedicated to providing channel partners with turnkey Infrastructure as a Service (IaaS) solutions. With channel-only distribution, Green Cloud enables value-added resellers, managed service providers, and technology providers to market an expanding portfolio of virtual server, server restoration and recovery solutions. Led by a team of industry veterans that helped found NuVox Communications, Green Cloud operates world-class data center facilities with industry-leading technology platforms, including VMware and Cisco. More information may be found at http://www.gogreencloud.com.
Media Contact:
Kendale Miller | 864-214-0931
kendale(at)gogreencloud(dot)com