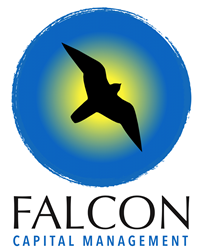 By focusing on an area of the market that is often overlooked, we have a better opportunity to discover information not yet absorbed into market prices. We can add value by developing proprietary knowledge and value judgments around that information.
Chicago, IL (PRWEB) August 13, 2015
Falcon Capital Management, LLC today announced the launch of the Falcon Focus SCV Fund, a concentrated, small-cap value fund designed to take advantage of excess return opportunities within the U.S. small-cap value equity universe. The Fund is targeting institutional and retail, taxable and tax-exempt investors looking for diversification and access to the historical, long-term alpha provided by active management in U.S. small-cap value equities (1).
The Falcon Focus SCV Fund is a fundamentally driven, equity research based product that seeks to deliver superior, long-term investment results. The strategy attempts to exploit inefficiencies in the small-cap universe, where misperceptions and misunderstandings can arise due to a lack of traditional equity research available in smaller companies, potentially leading to mispriced valuations. The Fund strives to benefit investors under any market condition and seeks to outperform a passive allocation to the small-cap value sector.
The Fund incorporates the bottom-up research process of Falcon's 14-year institutional small-cap value strategy, which includes high-level screens, followed by rigorous economic and fundamental analysis, with the goal of obtaining unique insights and differentiated value judgments. Falcon seeks to discover and invest in small-cap stocks with market prices that trade at a significant discounts to their estimate of true worth. The process favors companies with sustainable competitive advantages, attractive valuations and attractive expected returns. Sustainable competitive advantages may be derived from a proprietary product or service offering, a position of financial strength, or an experienced and capable management team with acumen in capital allocation and resource management. Designed to be forward-looking, beyond the short-term time frames of traditional Wall Street research, the fund invests with a typical holding period of three to four years.
Kevin E. Silverman, CFA, Falcon Capital Management's Chief Investment Officer and Portfolio Manager for the Falcon Focus SCV Fund commented: "By focusing on an area of the market that is often overlooked, we have a better opportunity to discover information not yet absorbed into market prices. We can add value by developing proprietary knowledge and value judgments around that information. Doing our own fundamental research with an experienced equity team is the key to our ability to add value." Jason P. Ryder, Partner & Senior Analyst for the Fund added, "We try to go a little deeper than the typical investor, with long term financial projections and a series of both traditional and non-traditional valuation models that incorporate different scenarios into our process. Our research goal is to make the best possible estimate of true worth."
Tim T. Philosophos, Partner and Director of Marketing at Falcon said: "Falcon's investment team has a long history managing institutional small-cap value portfolios, and is pleased to offer the strategy, previously only available to institutional clients, in a more convenient format for retail investors. With lower minimums for an initial investment combined with the team's traditional high level of personal customer service, we believe this is a unique opportunity for retail investors."
(1) Source: Eugene F. Fama and Kenneth R. French, The Anatomy of Value and Growth Stock Returns, Financial Analysts Journal, November/December, 2007, Volume 63, Number 6.
About Falcon Capital Management
Falcon Capital Management, LLC is a newly formed SEC Registered Investment Advisor based in Chicago, Illinois serving institutional and retail clients with a family of long only, U.S. equity strategies built around the discipline of value investing. The investment team averages more than 25 years of institutional investment experience, and the portfolio manager has been professionally analyzing and managing U.S. small-cap equities for 35 years.
Investment Considerations:
The Fund is newly formed and does not have an operating history. There can be no guarantee that any strategy (risk management or otherwise) will be successful. All investing involves risk, including the potential loss of principal.
Equity securities (stocks) may be more volatile and carry more risk than other forms of investments, including investments in high grade fixed income securities. The net asset value per share of a fund will fluctuate as the value of the securities in the portfolio changes. Value-based investments are subject to the risk that the broad market may not recognize their intrinsic value.
Small capitalization funds typically carry additional risks since smaller companies generally have a higher risk of failure.
Alpha - A measure of the difference between a portfolio's actual returns and its expected performance, given its level of risk as measured by beta.
An investor should consider a fund's investment objectives, risks, and charges and expenses carefully before investing or sending money. This and other important information about the Falcon Funds can be found in a fund's prospectus. To obtain a prospectus, please call 855.55FALCX (855.553.2529). Please read the prospectus carefully before investing.
Falcon Focus SCV Fund (FALCX) is distributed by IMST Distributors, LLC. Falcon Capital Management is the Investment Advisor to the Fund.