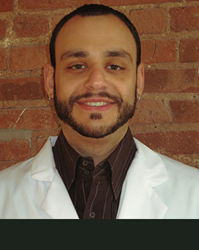 I have had severe seasonal allergies. After just one session with Alex, I felt a lot better. -Lana G.
Brooklyn, NY (PRWEB) October 31, 2015
Garden Acupuncture is now offering 20% off their allergy program through the end of December 2015. According to Eastern Medicine, seasonal allergies are created by wind affecting the body. This is why most seasonal allergies occur in the windy seasons of Spring and Fall.
Garden Acupuncture recommends being proactive in seeking allergy relief by starting treatment approximately 30 days prior to the onset of seasonal symptoms.
The Garden Acupuncture Allergy Program consists of:
Individualized Attention For 1 Month
8 Master Tung Acupuncture Treatments
2 Bottles of Chinese Herbal Formulas
GuaSha and Ear Seeds
Nutritional Support, Information & Education
If allergies are kicking your butt do not hesitate to book your appointment online today or feel free to give them a call at the office and don't forget to mention the code allergy2015 for the discount.
Garden Acupuncture welcomes everyone to a unique healing option and are here to help guide any health concerns. If you are ready to start your journey to better health don't hesitate and book today.
Garden Acupuncture is a family-run, small business in the heart of Park Slope. They pride themselves on individualized, affordable treatments and are committed to offering the best holistic care to the local community. They also accept insurance.
790A Union St. (between 6/7th Ave)
GardenAcu.com
347.987.4399
Specializing in fertility medicine, weight loss, allergies, pediatrics, pelvic pain, dermatology, and facial rejuvenation using acupuncture, Chinese herbal therapy and nutritional counseling.