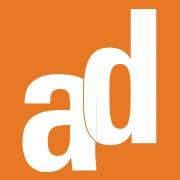 Amaxza Digital Inc. Offers Astounding Back-To-Back Website Development, Mobile Application & Software Solutions.
Oyster Bay, NY (PRWEB) September 17, 2015
Amaxza Digital, provider of Leading Mobile Apps and integrated mobile application suites, today announced their new offering dedicated to provide core integrated development and testing capabilities of Mobile Apps and joined the ranks of the companies who achieved such an unattainable goal in a very less span of time.
Encroachments in technology of this online era and social media platforms have led to an increase in demand for application developers that can help businesses engage their customers to improve retention rates, boost sales and/or increase brand awareness. Needless to say, the digital media market has been booming. Amaxza Digital has been in the business since 2014 when all social channels became the foremost forums for eccentric marketing campaigns that is Digital marketing.
The mobile apps that have been designed by Amaxza are comprehensible as well as dynamic according to their relevant clients. Their Apps include various well-known user-friendly apps. One of the foremost app is 'Cata Black Car Service' an integrated e-solution that includes both a website and an app and that runs on both Android & iOS platforms and it's designed in a way that permits smooth and trouble-free user interface along with a complete booking management system and locate customers through Google maps to provide timely pick and drop. The design is also lucrative and appealing according to the idea of the app as preferred by the client.
The other imperative one is 'DietBet' - The main aim of the app is to be very engaging, amusing and user responsive. As the name says it all, the user will bet on losing weight and whoever wins, takes home the win amount. And there are many prominent apps of the same kind that have been receiving enormous gratitude by customers.
Amaxza Digital ensures that every app they make for their clients get published on the Google play store. With a team of skilled professional and proficient members, Amaxza Digital understands and addresses all mobile applications needs and requirements that gratify to ensure maximum ROI.
About Amaxza Digital Inc.
Amaxza Digital is a web design and mobile application development company who works with the mission to create profound technological experiences for our clients through state of the art products, delivered within the promised deadlines after rigorous testing and quality assurance.
Amaxza Digital is transforming the way enterprise organizations go mobile, enabling them to develop, test, deploy and monitor their mobile applications and services and go-to-market with confidence.
Media Contact
Micheal Thomson
Amaxza Digital Inc.
sales(at)amaxzadigital(dot)com
+1 (516) 584-2122