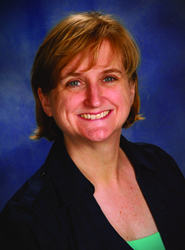 Sterling, Virginia (PRWEB) September 18, 2015
Young adult author and Sterling resident Linda Budzinski this week celebrated the release of her second young adult novel, Em & Em, published by Swoon Romance YA. The book tells the story of a teen who is relocated through Witness Protection from the Jersey Shore to a small town in the Midwest. With a new name, new look, and brand-sparkling-new reputation, Ember O'Malley has to decide whether to allow the mistakes of her past to destroy her or to redefine herself from the outside in.
Budzinski will host a book launch -- with a reading, book signing, refreshments and door prizes -- on Saturday, October 3, 2015, from 1:30 - 3:00 pm at Cascades Library, 21030 Whitfield Place in Potomac Falls. Copies of the Em & Em paperback will be available for purchase.
Em & Em is Budzinski's second novel, following on the success of her first book, The Funeral Singer, also published by Swoon Romance YA. Budzinski is active in the local community, serving on the Loudoun County Advisory Commission on Youth and as a youth advisor at Sterling United Methodist Church. She also is co-chair of the Writer's Center - Leesburg, an outreach committee of the Writer's Center in Bethesda, Maryland.
Em & Em is now available in both ebook and paperback, from Amazon, and Barnes & Noble.
For more information, visit http://www.lindabudzinski.com.
###