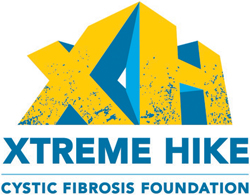 FiltersFast.com is proud to support the Cystic Fibrosis Foundation, and is giving its customers a chance to show their support
Charlotte, NC (PRWEB) February 26, 2015
Ray Scardigno, the President of FiltersFast.com is giving back to the community by participating in the Cystic Fibrosis Foundation "Xtreme Hike for a Cure" on April 18, 2015. Cystic Fibrosis, an inherited chronic disease, affects the lungs and digestive system of about 30,000 children and adults in the United States (70,000 worldwide).
FiltersFast.com is proud to support the Cystic Fibrosis Foundation, and is giving its customers a chance to show their support by making a donation to Team Filters Fast. All donations are 100% tax-deductible. Join the list of proud supporters for the Xtreme Hike to help find a cure. Donations will be used for investing in programs vital for supporting Cystic Fibrosis research, care and education.
FiltersFast.com will match each donation up to $7,500. FiltersFast.com customers can donate by visiting Team FiltersFast.com's donation page as well as upon checkout on the FiltersFast.com website.
Since 2004, FiltersFast.com remains fully committed as the authoritative resource in air filters and water filters. The company offers first-rate products at the best competitive prices. They strive to add to their customer's overall quality of life by simplifying a sometimes mundane, yet very necessary task. For more information about their wide-range of air filters and water filters, visit http://www.filtersfast.com or call customer service at 1-866-438-3458.