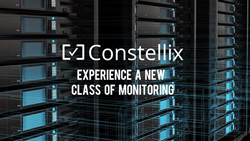 In today's market, feedback, analytics and data are imperative to success.
RESTON, VA (PRWEB) April 28, 2015
It's the information age and Constellix is introducing a new way to glean all the data companies need to monitor and ensure online success.
Analytics is as American as baseball and apple pie these days. However, getting buried under an avalanche of analytics isn't helpful when data is more of a weight than a support.
Enter Constellix: a suite of services designed to provide real-time web information all in one place, on any device, wherever needed.
"In today's market, feedback, analytics and data are imperative to success," said Steven Job, president of DNS Made Easy, which has over a 13-year leading up time, the best in the industry. "That's why Constellix introduces its new monitoring system that is breaking the boundaries of typical online analytic software."
Constellix Sonar is a full-traffic management suite of services designed to ensure optimized performance for end users. It gives users raw data assembled into an easy-to-use control panel where feedback and reports can be used to streamline web performance. System administrators are able to use information to affect end users in real time.
"An advance service of this nature will be a critical tool for success to any business that relies on online traffic," Job said. "The system provides analysis of a site's performance and helps pinpoint areas of improvement."
Constellix, which launched live to the public in 2014, is available to DNS Made Easy customers. The engineers at DNS Made Easy have been working for years on this platform to monitor the hundreds of name servers used in DNS Made Easy's worldwide IP Anycast+ network.
"This monitoring system has been crucial to DNS Made Easy's success," Job said. "Now we are able to share it with the public."
Using a service such as Constellix provides immediate feedback because information is gathered the second the program starts running. Once more historical data is gathered, users can make changes to their systems, if needed, or drill down areas they need to monitor more closely.
Specific tools in the suite of services include monitoring of web servers, DNS, web checks, region-specific monitoring and more. In addition, the suite fully supports IPV6 monitoring from monitor nodes around the world.
Knowing how your online presence is flowing, how it is functioning and the experience of the end user all means gathering analytics. Constellix is the way to create a solid foundation that will empower online growth.
Use the most effective tools to create clarity from the massive amount of online data chaos. With Constellix, users can deploy smart and proactive planning with the specific tools needed to get the job done.
To start using Constellix, visit http://www.dnsmadeeasy.com
About DNS Made Easy and Constellix
Constellix Sonar is a subsidiary of Tiggee LLC, the creators the DNS Made Easy, and the world leader in providing global IP Anycast enterprise DNS services. DNS Made Easy implemented the industry's first triple independent IP Anycast cloud architecture for maximum DNS speed and DNS redundancy. Originally launched in 2002, DNS Made Easy's services have grown to manage hundreds of thousands of customer domains receiving well over 15 billion queries per day. Today, DNS Made Easy builds on a proud history of uptime and is the preferred DNS hosting choice for most major brands, especially companies that compare price and performance of enterprise IP Anycast alternatives.