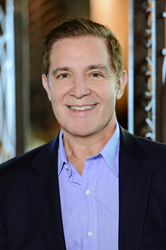 Curve is the perfect place for me...I'm really happy to become a part of this fantastic entrepreneurial company.
Miramar, FL (PRWEB) June 18, 2015
Curve Commercial, one of the nation's premier independent trade solutions corporations, today announced the hiring of Manny Calzon III as Regional Sales Director.
Based in Tampa, Calzon brings more than three decades of broad corporate financial services expertise to his new role. Over his career as a business development and relationship officer, Calzon has worked with hundreds of growing companies, providing guidance and solutions to meet their overall lending, working capital and investment banking needs.
Now after a successful, 20-year career with Merrill Lynch, where he helped businesses of all sizes grow and expand their financial profiles, Calzon proudly joins the Curve Commercial team to put his skills to work helping young businesses grow and expand.
"I joined Merrill Lynch's business banking group over 20 years ago, it was a wonderful experience and I really enjoyed my time there, leaving was not an easy decision. But when Curve Commercial contacted me, I was struck by their entrepreneurial approach and how totally unique and impactful their financial solutions to growing businesses were. That's why joining the Curve Commercial team is such an exciting opportunity," said Calzon. "Curve is the perfect place for me. My goal has always been to build strong relationships with my clients and to assist them in executing their growth strategies, which is where Curve's services comes in. I particularly like the fact that Curve's unique working capital solutions actually complement our clients' existing lending relationships rather than competing with them. Curve also encourages a highly collaborative team environment and is always collectively seeking ways to best serve our clients' needs. I'm really happy to become a part of this fantastic entrepreneurial company."
"Curve Commercial is excited to welcome Manny Calzon to our ever-expanding team of experts in commercial business development," said Curve Commercial CEO Daryl Hudson. "I'm looking forward working with Manny and know that his many years of experience will bring great value to our current and incoming clients, and to our company overall."
About Curve Commercial:
Curve Commercial Services LLC is an inventory procurement company which provides unique working capital solutions to rapidly growing businesses by extending a cash flow bridge between inventory purchases, and conversion of resulting receivables. Manufacturers, distributors and retailers can all benefit from Curve's services, which do not compete with, but complement and enhance existing lending arrangements with banks and other financial institutions.