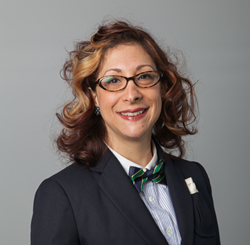 I went in with red, itchy, swollen skin patches all over my body, and left three weeks later with my skin looking almost back to perfect. -Jessica
Brooklyn, NY (PRWEB) July 03, 2015
Are you itchy, uncomfortable, stressed, and don't like how your skin looks? We understand that you want fast relief. Skin disorders such as eczema, psoriasis and acne affect nearly 20% of Americans. Most medical doctors have one standard treatment providing temporary relief for these dermatological conditions. At Garden Acupuncture the practitioners address the patient as a whole and treat the root causes instead of only symptoms. They are able to custom tailor treatments for each patient and change the treatment as needed as the skin heals.
The Garden Acupuncture Dermatology program includes:
Individualized Attention For 6 Months
24 Acupuncture Treatments
6 Customized Chinese Herbal Formulas
Adult & Pediatric Patient Care
Needle free treatments available for pediatric cases
Natural, Non-Toxic Topical Ointments, Lotions & Washes
Natural and Effective Vitamins and Supplements
Nutritional Support, Information & Education
Patients commonly experience significant relief from itching and discomfort within two weeks and it just keeps getting better after that. The full course of treatment takes six months but some tougher cases take longer to heal.
During the first three months the practitioners focus on stopping the uncomfortable symptoms, clearing the skin of problems such as itching, pain, redness, dryness, heat, oozing, plaques, bumps, and dry, cracked skin.
During the second three months the practitioners focus on repairing and nourishing the skin and harmonizing the root cause of energetic disharmony to prevent flare-ups. In their experience, when patients skip out on this second phase of treatment, the likelihood of the skin disorder reappearing is very high.
Book an appointment today and fall in love with your skin again!
Garden Acupuncture is a family-run, small business in the heart of Park Slope. They pride themselves on individualized, affordable treatments and are committed to offering the best holistic care to the local community. They also accept insurance.
790A Union St. (between 6/7th Ave)
GardenAcu.com
347.987.4399
Specializing in fertility medicine, weight loss, allergies, pediatrics, pelvic pain, dermatology, and facial rejuvenation using acupuncture, Chinese herbal therapy and nutritional counseling.