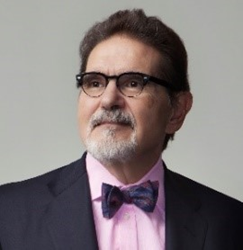 I just enjoy helping people, and being on the radio is a perfect opportunity to do just that. - Dr. Gino Tutera
Scottsdale, AZ (PRWEB) March 13, 2015
Dr. Gino Tutera has become the go-to health and BHRT expert for numerous radio, television and print media outlets across the United States.
Dr. Tutera has been a featured guest on countless media outlets, including television programs such as Dr. Oz, Bloomberg TV, Fox News, and many others. As a foremost health expert, Dr. Tutera as been asked to speak on a variety of health-related topics such as BHRT, Traumatic Brain Injury, and Parkinson's disease, the importance of hormonal balance, menopause, and andropause.
Dr. Tutera is the Founder of SottoPelle®, a leading provider of all-natural, high-quality Pellet Therapy, and is the premier doctor pioneering bio-identical hormonal therapy science with preventing and mitigating many diseases and conditions. Dr. Tutera has been practicing medicine for 40 years and has taught generations of physicians on the best practices of pellet therapy.
The show airs on 1250 AM, WHNZ on March 18, 2015 at 8:40pm EST, and Dr. Gino Tutera will be joining the host Evan Gold on the show as a guest on this Health, Wealth, and Wisdom episode.
"I feel very fortunate that the media has recognized the importance of my life's work to show the importance of hormonal therapy and to improve the quality of life of patients. My appearances on television, radio and the Internet have allowed me to raise awareness on how Pellet Therapy can help so many people, and the key to its success lies in the correct training of the physicians administering it and the proper dosing of each patient based on their unique needs," says Dr. Tutera. "I just enjoy helping people, and being on the radio is a perfect opportunity to do just that."
Please tune in on March 18th or you can also listen to the show live by going through http://www.healthwealthandwisdom.org, and feel free to call in with questions for Dr. Tutera on the show.
# # #
COMPANY INFORMATION
SottoPelle® is an international leader in Bio-Identical Hormone Therapy headquartered in Scottsdale, Ariz. The company is also creator of BioCalc®, a pellet-dosing tool that has a patent pending to SottoPelle® Founder Dr. Gino Tutera, M.D., F.A.C.O.G. For more information on SottoPelle®, visit:http://www.SottoPelletherapy.com
SOTTOPELLE® PRESS CONTACT
Email: Carolann(at)sphrt(dot)com