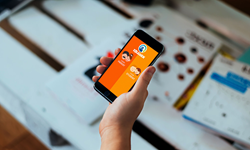 "We all want to see our schools and our students be as successful as possible. When children attend class on a regular basis, everyone wins."— Valerie Genco, Founder/Director, E2Learn
San Jose, CA (PRWEB) December 23, 2015
E2Learn, a non-profit dedicated to supporting students' attendance and time via Gift of College gift cards today announced their Indiegogo Crowdfunding campaign launch date of December 26, 2015.
Of the many issues our schools face today, truancy is one of the most pressing. Not only does it decrease high school graduation and college matriculation rates, it also strips much-needed attendance funding from already-cash-strapped public schools. E2Learn was created to address this issue head-on by making class a rewarding experience. Literally.
The free app – available for both iOS and Android – equips schools with a tool for parents that tracks their child's attendance and rewards them financially for every class attended. Gift cards are used to fund a 529 college fund or pay off a student debt.
According to the nonprofit director Valerie Genco, "Each $25. contribution to E2Learn subsidizes our program to change the life of one student in a undeserved community school. A $25. will open an E2Learn Gift of College 529 College savings account for a child, letting them know that someone out there cares about their future enough to sponsor them by rewarding their good school attendance with higher education matched funding."
E2Learn's Indiegogo Campaign goal is to raise $30,000 to subsidize the cost of our Pilot Program in an under-served school during the 2016-17 school year by using your donations to sponsor student's 529 accounts. According to Genco, "The more sponsorships we raise, the more students we can subsidize to enter our program." For as little as $25. donors can sponsor a child to open a 529 E2Learn account and be on their way to assist their family in rewarding their child's good school attendance.
E2Learn Indiegogo Link: E2Learn/Indiegogo Campaign - Change A Life
About E2Learn:
E2Learn is a nonprofit education technology application designed to improve school attendance, foster accountability and fiscal responsibility in our youth through family engagement. E2Learn promotes awareness of the important role that school attendance plays in achieving academic success. Our goal is to ensure that families take an active part and partner with school districts and community agencies to intervene when attendance is a problem for children. E2Learn is headquartered in San Jose, CA.