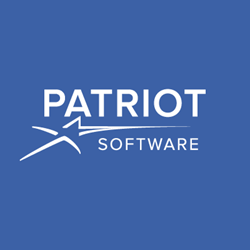 Bolois says, "I encourage employers to have a collective checklist of their payroll plans now. It may be easy to forget just one payroll-related task, and that could be costly for a business."
Canton, Oh (PRWEB) December 10, 2015
We are headed into tax season again --
It's that time of the year. Small business owners are scrambling to wrap up their 2015 payroll. Employers should be aware of several key actions to take before fast-approaching deadlines.
Wendy Bolois, Payroll Product Director of Patriot Software, Inc., reminds business owners to be prepared for payroll tax filings.
Bolois says, "I encourage employers to have a collective checklist of their payroll plans now. It may be easy to forget just one payroll-related task, and that could be costly for a business."
A small business owner needs to know all tax deadlines that are applicable. Form W-2 is sent to employees by February 1, 2016. Form W-2 is sent to the Social Security Administration (SSA) by February 29, 2016.
Employers also need to record and review all employee information. All employee information must be accurate and delivered before deadlines.
IRS penalties --
Implementing a payroll checklist could help employers avoid tax penalties. The Internal Revenue Service (IRS) may penalize employers for sending late or incorrect payroll information. If employers deposit late payroll taxes, they may also be penalized.
Last payroll tax season, the IRS issued 6.8 million penalties to employers with small businesses. According to the IRS, payroll tax penalties cost small business owners $4.5 billion last year.
Establishing a strategy to close 2015 payroll is vital for employers. Keeping payroll organized with a collective list of actions may be one solution for employers.
End-of-year checklist --
Patriot Software, Inc., has created a tool to help employers complete 2015 payroll duties. The checklist includes payroll actions for before and after the end of the year.
The checklist is especially helpful to first-time employers. The checklist is easy to use, and it covers all necessary employer actions for end-of-year payroll.
"We understand that small business owners are very busy," Bolois says. "That's why we created a source to help employers make it through end-of-year payroll."
Patriot Software provides basic and full-service payroll for small businesses, as well as accounting software.