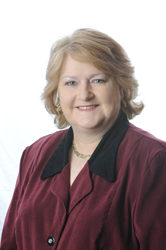 Dallas,Texas (PRWEB) April 27, 2015
Solomon Associates(Solomon), the leading performance improvement company for the global energy industry, announced today that Vice President of Chemical Studies Claire Cagnolatti will be speaking at the 27th Ethylene Producers' Conference on Tuesday, April 28. The event will take place as part of the 2015 AIChE Spring Meeting & 11th Global Congress on Process Safety in Austin, Texas.
Cagnolatti's presentation, titled "Shale Gas Production and Changes in the Ethylene Industry, 2007–2013," will be based on Solomon's studies of the olefin manufacturing industry. As part of these studies, Solomon gathers and analyzes data on feedstock mix for crackers around the world. With the inclusion of Solomon Natural Gas Services, formerly Ziff Energy, Solomon can now perform data-driven comparative performance analysis on all energy-related industries from the wellhead to downstream derivative chemical manufacturing. Cagnolatti's presentation will combine results from production assessments conducted by Solomon Natural Gas Services with Solomon's knowledge of feedstock demand to provide a comprehensive picture of the future of cracker feedstock.
"The boom in North American shale gas production since 2008 has had a marked effect on the current feedstock mix of flexible feed crackers," said Cagnolatti. "My presentation will cover these changes, as well as the planned future feedstock mix for plants willing to invest capital for converting to light-feed (liquefied petroleum gas (LPG)) cracking."
Other topics to be covered include:

Driving/resisting forces for shale gas/LPG production
Location of "wet" gas in North America and relative LPG content of shale plays
Effect of 50 USD per barrel crude on relative feedstock economics
Worldwide Olefin Plant Performance Analysis (Olefin Study) feedstock mix data from 2007 to 2013
Announced cracker and other petrochemical projects/LPG export contracts
Long-term supply forecast and impact of building more ethane crackers
Cagnolatti is an expert in petrochemical operations analysis with more than 30 years of experience in the oil and gas industry. She has worked on major consulting projects that include an evaluation and analysis of olefin, butadiene, and aromatics manufacturing locations in Brazil and a data and methodology enhancement analysis covering all aspects of the Olefin Study.
For more information, visit: https://aiche.confex.com/aiche/s15/webprogram/Paper407226.html.
About Solomon Associates
HSB Solomon Associates LLC (Solomon) is the leading performance improvement company for the global energy industry. Solomon's benchmarking and consulting solutions help customers across the energy value chain achieve operational excellence by increasing efficiency, reliability, and profitability. Solomon also provides forecasting and advice on the North American gas market. Solomon's proprietary analytics uniquely transform data into insight for making better business decisions. Based in Dallas, Texas, USA, Solomon is part of The Hartford Steam Boiler Inspection and Insurance Company (HSB). Learn more at SolomonOnline.com.