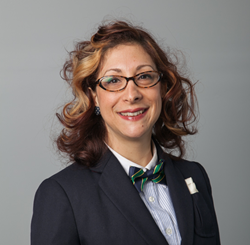 "When I jumped off the table and viewed myself in the mirror, I noticed a definite glow, rosiness, and tautness to my skin. -Michelle B.
Brooklyn, NY (PRWEB) June 04, 2015
Are you experiencing fine lines, deep wrinkles, and drooping eyelids? Look no further Garden Acupuncture now offers a facial rejuvenation program that will make even you do a double take.
Garden Acupuncture Facial Rejuvenation (AFR) Program includes:
Individualized Attention and Instruction for 2 Months
16 Acupuncture Treatments
Customized Chinese Herbal Formula
Natural, Non-Toxic and Effective Skin Care Line
Natural and Effective Vitamins and Supplements
Nutritional Support, Information & Education
Facial Rejuvenation is a natural, safe and effective method to help the skin glow, look smoother and feel younger. Many are choosing acupuncture instead of invasive procedures, botox or other toxic injectables which can have side effects, be painful or irritating. Facial Rejuvenation can cosmetically improve the look of your skin but also helps with the long term health of this delicate organ. Celebrities like Madonna, Gwyneth Paltrow Jennifer Aniston and Kim Kardashian have been reported to love and use cosmetic acupuncture.
Book now and start your journey to beautiful, healthy, glowing skin.
Garden Acupuncture is a family-run, small business in the heart of Park Slope. They pride themselves on individualized, affordable treatments and are committed to offering the best holistic care to the local community. They also accept insurance.
790A Union St. (between 6/7th Ave)
GardenAcu.com
347.987.4399
Specializing in fertility medicine, weight loss, allergies, pediatrics, pelvic pain, dermatology, and facial rejuvenation using acupuncture, Chinese herbal therapy and nutritional counseling.