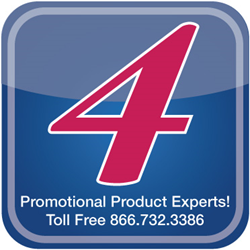 Essex, CT (PRWEB) September 18, 2015
Believe it or not fanny packs are making a comeback. An article in the July 2015 edition of Counselor magazine touts the versatility of the retro bag. In an effort to stay on trend for customers 4AllPromos has added several fanny packs to the inventory of affordable and custom imprinted bags.
Thanks to big stars like Jared Leto, Rhianna, Fergie and Sara Jessica Parker fanny packs have been getting a lot of publicity. High end designers have featured the bags in runway shows prompting retail buyers and consumers to run out and purchase the latest fashion staple.
"As with many fashion trends history often repeats itself and these popular bags from the 1980's are making a big comeback on the streets," said 4AllPromos President Cosmo Corigliano. Smaller bags and bags with long straps have replaced the once popular oversized bags and purses. Fanny packs are perfect for shoppers on the go keeping them hands free. These small waste purses are also great for running to yoga class, going on a walk around the neighborhood, errands, at events and many other places.
4AllPromos can custom imprint any bag including our line of fanny packs with full color. Get creative and imprint a bag with a color trend or unique print to attract all different demographics. 4AllPromos fanny packs come in different colors and styles. Some have several pockets to keep valuables safe and other hold water bottles or beverages for those long walks or hot days.
Be in-the-know and on trend with your promotional products. Order custom imprinted fanny packs for your next big event and gain brownie points with trendy clientele.
4AllPromos is leading online retail of custom imprinted and promotional products including tote bags, gourmet snacks and candy, school and office supplies, drinkware, apparel and much, much more. For more information 4AllPromos products visit http://www.4AllPromos.com