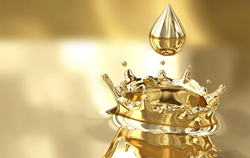 for those sending plating solution to a refiner- shipping and treatment charges and fees are substantially reduced
Warwick, RI (PRWEB) July 28, 2015
The Pease & Curren fiber solution recovery process increases precious metal recovery yield while reducing traditional refining and solutions processing costs. Optimal applications include: electroplating baths, drag out rinses and solutions for aerospace, dental and jewelry markets.
The core of the process is an advanced metal scavenger that offers a simpler, faster and more cost-effective solution for precious metals recovery previously provided by conventional methods such as chemical extraction and crystallization. The metal scavenging fibers offer high loading and fast recovery rates increasing the metal recovery result.
This process ensures reduced variabilities and better control over materials. Process refining material when convenient, improving cash flow. Pease & Curren's one step process virtually eliminates all precious metal loss. Recover even trace amounts of precious metals, leaving no precious metals behind. By eliminating large volume, costly shipping is also reduced and assays are based on actual material not an estimate.
"This fiber solution refining process is perfect for those with time constraints or multiple metal streams" states Kim Michalik, President of Pease & Curren. "In addition, for those sending in solution to a refiner, shipping,treatment charges and fees are substantially reduced".
Pease & Curren will set up the scavenging process efficiently using existing equipment. Containers are provided free of charge with tamper proof seals.
For more information see our website http://www.peaseandcurren.com/solutions-recovery/
Or contact 800.343.0906 or customerservice(at)peaseandcurren(dot)com for a free consultation.
About Pease & Curren
With 100 years in the precious metals refining business, the Pease & Curren way is disciplined, honest, consistent, and reputable. We provide the most accurate precious metals refining available on the market today, bringing consistently higher yields to our customers, resulting in maximum returns.
Pease & Curren serves the dental, manufacturing, pawn/buyers, recycling and retail jewelry markets. P&C has superior programs including: Stone Removal, Appraisal Services, fiber solutions recovery and a fire assay process that is 20 times more accurate than x-ray. Our facility is one of the most secure refineries in North America and coupled with our five star customer service, we continue to serve our customers with top quality refining.