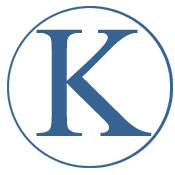 Fountain Hills, Arizona (PRWEB) February 17, 2015
As taxpayers prepare to do their taxes this year, they may find that they are having a more challenging time than they have in the past. This is because, with the Affordable Care Act officially signed into law, there will be new challenges for those who are trying to complete their taxes on their own. New changes to the way that individuals are able to complete their taxes often results in a higher demand for the help of tax and accounting professionals, and this year will be no exception. Below, the top Fountain Hills accountant reveals some of the trends that tax specialists can expect to see because of these changing factors.
One of the primary reasons that individuals seek the help of a tax prep professional or an accountant during tax season is because they do not understand the laws. The result of this is that when new laws come into play, there is a greater demand for tax specialists to help individuals navigate these changes. This will certainly be the case in 2015 as the Affordable Care Act will cause some of the biggest changes in recent years. Fountain Hills accountant Dan Kuchan also points out that because the employment numbers continued to improve throughout 2014, there will be a number of individuals filing this year that may not have in previous years when they were not employed. Their inexperience will also lead them to seek the help of professionals who are more familiar with the tax laws, and their dependency on experts will increase with the complexity that is presented by the Affordable Care Act.
Though tax preparations will be more complicated this year, assistance from the IRS through their hotlines will be limited as the division cuts its operating costs. This change will make it even more difficult for individuals to do their taxes on their own, especially with the new changes. Kuchan reminds tax experts that this may also cause them to see an increased demand for help with tax prep.
The good news for those who need assistance with their tax preparations is that there will be a number of experts who are educated on the new changes and can help individuals file this season. For more information on tax assistance this season, or on how to handle tax challenges in 2015, visit http://dankuchan.com/ .
###
Fountain Hills Accountant Dan Kuchan Contact Information:
Phone 480-837-6083
Fax 480-837-0097