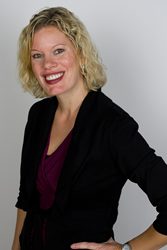 Tracy Jensen has shown true commitment to understanding and implementing best practices in online marketing—and delivering measurable results for the clients that seek the services of Frizz Marketing.
LOMBARD, IL (PRWEB) July 03, 2015
Tracy Jensen, Founder and CEO of Frizz Marketing LLC, has been named a Certified Solution Provider by Constant Contact®, Inc., the trusted marketing advisor to more than 600,000 small organizations worldwide.
As a Certified Solution Provider, Jensen has completed the Constant Contact Certification Program which provides training on the Constant Contact Toolkit™, marketing best practices, and business development. This training imparts industry-leading knowhow on marketing and services to create meaningful results for program participants and the clients that they serve.
"Having worked with a variety of online marketing and email platforms in both the small business and nonprofit arenas, Constant Contact has consistently been my system of choice," says Jensen. "Their team genuinely treats customers as partners, providing cutting-edge tools while making the online marketing experience and technology accessible and easy to understand. I am excited to deliver the same stellar resources and top-notch customer service to my clients."
Frizz Marketing works with small businesses and nonprofits to create powerhouse marketing strategies and consistent, impactful messaging. They recognize that every business today has one thing in common: Trying to continually do more with less time and resources. Whether crafting a single strategy or implementing ongoing creative content, Frizz Marketing brings expertise and methodology that helps businesses exceed their goals.
"Our Solution Providers are an incredibly valuable asset to small organizations—they're the agencies, consultants, designers, and developers who we trust to provide hands-on assistance to small businesses and nonprofits. The certification program gives our most engaged Solution Providers access to the education that keeps them on the leading edge of marketing best practices. Small organizations can be confident that when they're working with a Certified Solution Provider, they're getting quality expertise that will drive the success of their business," said Arthur Steinert, vice president and general manager, channel partner sales and marketing, Constant Contact. "By becoming a Certified Solution Provider, Tracy Jensen has shown true commitment to understanding and implementing best practices in online marketing—and delivering measurable results for the clients that seek the services of Frizz Marketing."
ABOUT FRIZZ MARKETING LLC
Frizz Marketing LLC, is a boutique marketing firm based in the Chicago area that specializes in empowering small businesses and nonprofits. For over ten years, Founder and CEO Tracy Jensen has worked with a range of organizations to extract and develop their central identity and message, creating compelling and effective communication tools for a variety of audiences. Frizz Marketing offers a range of services, including marketing strategy development, creation of comprehensive communication tools and ongoing creative content implementation.
ABOUT CONSTANT CONTACT, INC.
Constant Contact helps small businesses do more business. We have been revolutionizing the success formula for small businesses, nonprofits, and associations since 1998, and today work with more than 600,000 customers worldwide. The company offers the only all-in-one online marketing platform that helps small businesses drive repeat business and find new customers. It features multi-channel marketing campaigns (newsletters/announcements, offers/promotions, online listings, events/registration, and feedback) combined with shared content, contacts, and reporting; free award-winning coaching and product support; and integrations with critical business tools – all from a single login. The company's extensive network of educators, consultants/resellers, technology providers, franchises, and national associations offer further support to help small organizations succeed and grow. Through its Innovation Loft, Constant Contact is fueling the next generation of small business technology.