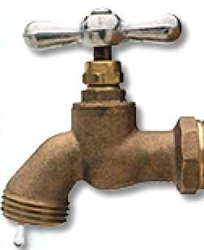 There are small things you can do to help prevent frozen pipes.
WACO, Texas (PRWEB) February 17, 2015
As the extreme cold temperatures cause noses to run and eyes to water, homeowners are finding their pipes are doing just the opposite.
"When temperatures dip this drastically, many homeowners are unprepared for the effects freezing weather can have on their homes," stated Mary Kennedy Thompson, licensed plumber and president of Mr. Rooter Plumbing. "Many of us believe that because our pipes have not frozen before, we are safe."
However, frozen pipes can happen in any home when the weather reaches these freezing points. Crawl spaces, garages and areas left unheated are most susceptible to the effects of freezing temperatures.
"There are small things you can do to help prevent frozen pipes," stated Thompson. "Keep a trickle of cold and hot water running until the temperature rises above freezing. This allows the water to continue moving, making it harder for a freeze to happen."
In addition, Thompson suggests homeowners keep cupboards and interior doorways open to allow the warm air to circulate around pipes, preventing them from freezing: "If you haven't already, investing in heat tape or pipe insulation is a good way to keep exposed pipes from freezing."
Thompson advises homeowners to take these precautions prior to and during these record-breaking winter storms: "Although it may cost a few extra dollars for supplies or on utilities to protect your pipes, it will save you from both the heartache and costly repairs that come along with burst pipes in your home."