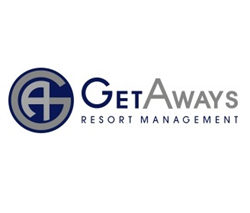 Lake Tahoe (PRWEB) June 02, 2015
Each and every year, travelers can rely on Getaways Resort Management to help them find unforgettable ways to spend their time away from home. There will be many options for travelers to enjoy when they vacation with this expert during the summer, and they can additionally enjoy fantastic resort accommodations in destinations all over the world. One of the best locations that travelers can enjoy this summer is the Reno and Lake Tahoe area where there will be a number of thrilling events that they can easily take advantage of during a stay at the Tahoe Summit Village on the North Shore of Lake Tahoe. Here, Getaways Resort Management reveals some of the best June events for travelers to take part in when they are in the area this summer.
1. Brad Paisley: This mega music star will be taking to the stage this June on the 11th for a great concert event in the Reno and Lake Tahoe area. The concert will be held from 7 pm to 10 pm at the Lake Tahoe Outdoor Arena at Harveys, offering music fans the perfect change to enjoy an unforgettable vacation night out according to Getaways Resort Management. The concert will be opened by Chris Young and Lee Brice.
2. Thunderbird Paddle Race: There are a number of great ways to enjoy the scenic views of Lake Tahoe when staying at the Tahoe Summit Village, but when they participate in events like this one, travelers will have a truly unique way to do so. The Thunderbird Paddle Race invites paddle boarders to the water where they can enjoy the beautiful views of Sand Harbor Beach while making their way through a challenging race course. There will even be a special course for kids to enjoy as well. The race will take place on June 13th from 6:30 am to noon.
3. Music on the Beach Featuring Drop Theory: This is another amazing music event that will be taking place this June in the Lake Tahoe area and Getaways Resort Management would like to invite travelers to attend on the 19th of June for an electric night of music. From 6:30 pm to 9 pm at the Kings Beach State Recreation Area, attendees can enjoy this concert featuring Drop Theory which will be the first of a series of Music on the Beach concert events taking place in the coming months. Each of these concerts can be the perfect addition to a long awaited vacation.
Getaways Resort Management has carefully crafted a number of unique strategies that will offer unmatched solutions to those who have invested in vacation ownership. With these game winning strategies, a proven record of success, and a commitment to creating lasting relationships with its clients, Getaways Resort Management offers the most extraordinary and up to date solutions in the industry. To learn more please visit http://www.getawaysresorts.com.
###
Press release distributed by JW Maxx Solutions, a leader in content management solutions and part of a family of companies that includes Enterate Ahora.