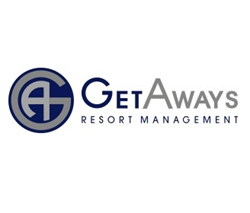 Miami, Florida (PRWEB) September 24, 2015
Getaways Resort Management works hard to ensure that every member receives an unforgettable vacation experience every time they hit the road. The holiday season can be stressful to parents worrying about how they can incorporate the holiday into the vacation. Luckily, Getaways has it all figured out for parents taking their families to the beautiful Dover House in Delray Beach during the upcoming Halloween season.
Hometown Halloween events are iconic aspects of the haunted holiday all across the country and Delray Beach is no exception. Getaways Resort Management points out that Delray Beach is hosting a number of family-friendly Halloween events this year, and it is all headlined by the annual Halloween parade. On October 25th at two in the afternoon, the streets of Mount Vernon Avenue and Commonwealth Avenue shut down to make way for the annual celebration. Filled with fun floats, exciting costumes, and plenty of candy, this is one holiday tradition that kids will not want to miss out on. This is a great, inexpensive way for a family of any size to spend an afternoon together.
Getaways Resort Management also suggests that families staying through the holiday participate in Trick-or-Treat Along the Avenue, a daytime event that allows kids to safely trick-or-treat in a family-friendly environment. The iconic activity of the holiday, trick-or-treating, can be frustrating and potentially dangerous, for families unfamiliar with an area. The Trick-or-Treat Along the Avenue event is a safe environment that lets kids dress up for the holiday and collect a lot of candy for doing so. The event takes place from 11:30 in the morning to 1:00 in the afternoon, and concludes with a Halloween parade of its own. Once the parade is over it's time for Kidfest, a festival dedicated to keeping kids healthy and active throughout the year. Kidfest is free to attend and runs through 4pm.
These sorts of family-friendly holiday events is why Getaways Resort Management is positive that a late October vacation to Dover House in Delray Beach is the best time for a family vacation.
Getaways Resort Management has carefully crafted a number of unique strategies that will offer unmatched solutions to those who have invested in vacation ownership. With these game winning strategies, a proven record of success, and a commitment to creating lasting relationships with its clients, Getaways Resort Management offers the most extraordinary and up to date solutions in the industry. To learn more please visit http://www.getawaysresorts.com.
###
844.438.2997
info(at)getawaysresorts(dot)com
Press release distributed by JW Maxx Solutions, a leader in content management solutions and part of a family of companies that includes Enterate Ahora.