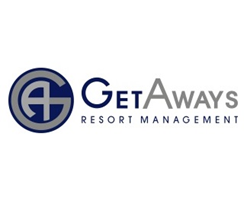 DELRAY BEACH, FLORIDA (PRWEB) October 07, 2015
Getaways Resort Management is readying travelers for their fall vacation by highlighting one of the best reasons to visit Delray Beach, Florida: the weekly Green Market festival. Each and every Saturday, the Delray Beach Green Market is the place to be when visiting the area.
The Green Market is home to the best vendors in the area, eagerly selling fresh produce, arts, crafts, and performing live music all throughout the day. Over thirty vendors make the Green Market their home and new vendors are added all the time as the seasons change, so visitors will never know what they will find at this wonderful, local tradition.
Getaways Resort Management points out that there is no better way for travelers to immerse themselves in the culture of an area, like attending an open air market, and meeting the people that are the backbone of the community. Talk to local farmers about their crops, discuss current events with other locals while enjoying some of the area's finest foods, and then pick up an authentic souvenir hand-crafted by some of Florida's finest artists. The Green Market is a traveler's one-stop-shop for an excellent vacation experience.
After a long day of browsing the Green Market in Delray Beach, Getaways Resort Management knows that travelers will certainly be looking to enjoy a nice meal out on the town. Luckily, Delray Beach is home to some world-class eateries. From the oceanfront view that Caffe Luna Rosa provides guest while they enjoy authentic Italian seafood, to Joseph's Wine Bar and Cafe wherein guests can select from an eleven page wine selection and a menu featuring soups, salads, and exquisite dishes.
Getaways Resort Management is positive that travelers who select Dover House in Delray Beach will absolutely love their stay, not only because of the excellent proximity to beautiful Florida beaches, but because of the local Green Market and restaurants that truly make Delray Beach a one-of-a-kind vacation destination.
Getaways Resort Management has carefully crafted a number of unique strategies that will offer unmatched solutions to those who have invested in vacation ownership. With these game winning strategies, a proven record of success, and a commitment to creating lasting relationships with its clients, Getaways Resort Management offers the most extraordinary and up to date solutions in the industry. To learn more please visit http://www.getawaysresorts.com.
###
Press release distributed by JW Maxx Solutions, a leader in content management solutions and part of a family of companies that includes Enterate Ahora.