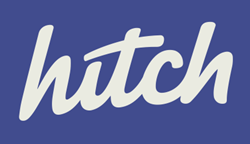 We're excited to finally unveil our application to Android users
Tampa, Florida (PRWEB) February 17, 2015
Hitch, a Tampa-based crowdsourced delivery startup, today announced the launch of its application for Android devices. Considered the "Uber" of the delivery services industry, Hitch is designed to connect Shippers and Travelers by providing users with cost-effective, same-day delivery solutions that would otherwise be expensive with large-scale delivery companies and courier services.
Via the Hitch application, Travelers can input their travel information for the day, including to and from locations to see a listing of available items to be delivered. Shippers can create deliveries by providing item information as well as pickup and delivery locations. Once item image and description have been provided, the item will appear on the Hitch map for a Traveler to deliver. Travelers receive the opportunity to earn cash for their commute; Shippers rest easy knowing their item will arrive to its destination same-day.
"We're excited to finally unveil our application to Android users in the Tampa Bay area," says Chuck Pasquotto, president and CEO of Hitch. "We've seen many iOS users utilize our app since its launch, and we're happy to be able to extend our crowdsourcing network to Android users as well."
The Hitch application is available on desktop, iOS and Android devices. For more information about how Hitch taps into a community of Travelers in order to provide delivery services to Shippers, please visit http://www.hitchit.co.
About HITCH
Hitch is an application designed to connect Travelers with Shippers. Founded by a leadership team that includes veterans in transportation, finance, marketing and technology, Hitch leverages the power of the crowd to bring same-day delivery services to shippers.