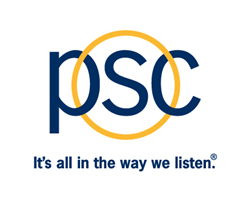 Our people are some of the most motivated and talented in the industry
Chicago, IL (PRWEB) December 03, 2015
PSC Group, LLC is proud to announce that, once again, they are home to multiple IBM Champions. Six top PSC employees were selected for the 2015 list: John Head, Mark Roden, Shean McManus, Kathy Brown, Brad Balassaitis and Toby Samples. PSC has more IBM Champions than any other single organization. PSC has had at least one employee named an IBM Champion since they started with the recognition 6 years ago.
IBM Champions are at the forefront of mentoring others to make the best use of IBM software, solutions and services. Only 100 EES IBM professionals worldwide have been selected for this title. IBM Champion isn't merely an honor IBM gives to the people that push its products, but a testament to their capabilities as technology evangelists and educators. Each year, individuals are selected based on that year's efforts alone, regardless of a previous Champion status.
In 2016, PSC will be pursuing a wide range of exciting new projects and initiatives, and our IBM Champions will help lead the way, further cementing PSC's important place in the Chicago area technology scene, and as a trusted IBM partner.
"Our people are some of the most motivated and talented in the industry," says John Quirk, Partner at PSC Group, "I have very high expectations for them, and they're constantly exceeding those expectations by wide margins. We could not be more proud of these individuals."
ABOUT PSC GROUP, LLC:
PSC Group, LLC is an information technology and business consulting firm that has been delivering high value solutions to our clients since 1990. With offices in Chicago and Kansas City, PSC Group has a history with our clientele that is based on mutual respect, integrity and honesty. We focus on solutions that help our clients achieve their strategic business objectives. Success is collaboration, creation and innovation. It's about helping businesses take what they do best and doing it even better. Our process begins in the way we listen, and ends with our clients experiencing a greater return on their investment. When it comes to the evolution of technology and how it can help make companies successful, PSC Group is there every step of the way. For more information about PSC Group, please visit http://www.psclistens.com