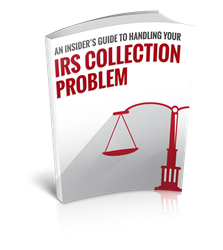 Dealing with the IRS is often very complex, with major penalties and pitfalls if not navigated correctly
Detroit, MI (PRWEB) November 30, 2015
Freeman Tax Law, a tax law firm specializing in IRS representation and overseas bank accounts, recently released an eBook for people dealing with complex IRS tax problems. It includes information about the current status of IRS collections today, how to figure out specific tax problems and potential solutions, and tips on finding the right tax lawyer for proper legal representation. The book also dispels common myths about the IRS and tax system, and tips for staying in tax compliance based on your source of income.
"Dealing with the IRS is often very complex, with major penalties and pitfalls if not navigated correctly," notes Jeffery Freeman, the founder of Freeman Tax Law, "and this eBook should soundly educate anyone dealing with an IRS collections issue, and if they decide they need further legal counsel, we can help them."
The eBook, titled "An Insider's Guide to Handling Your IRS Collection Problem", is a part of a series of eBooks written by Freeman Tax Law that offer fundamental information about the most common tax issues dealt with at the firm.
The eBook, in Adobe PDF format, can be downloaded for free through Freeman Tax Law's website.
Those who need help may submit some details about their IRS collections issue, or if you need more information about Freeman Tax Law's IRS collections services, IRS representation, foreign bank account expatriate tax preparation, or wealth management, please visit freemantaxlaw.com.
About Freeman Tax Law:
Freeman Tax Law is an experienced international tax law firm with special focuses in analyzing complex IRS collections issues, wealth management problems, and foreign bank account reporting. Through careful negotiation, litigation, and planning, Freeman Tax Law has an extensive record of meeting or exceeding expected outcomes for their clients, and utilize a team-based approach to cases through a multi-disciplinary defense team. Freeman Tax Law is based in Metro Detroit, MI with offices all over the world.