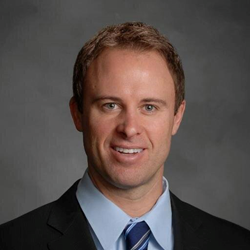 Scottsdale, Arizona (PRWEB) February 05, 2015
Jameson Van Houten knows that financial stress can prevent individuals from enjoying their life without worries. Money is often a huge point of stress for many individuals, especially for those who find that their pay stays the same or decreases while their expenses continue to increase. Fortunately, when families or individuals start to worry about making ends meet, they can take some steps to ensure that they make it out of a rough spot. Starting early with even just a few small steps may be all that is needed to get back up on their feet. Here, Jameson Van Houten offers a few simple tips that can make all the difference in the long run and help individuals make it through financial hardships in 2015.
1. Stop eating out: Small expenses are often the ones that add up the fastest and end up costing more in the long run than many expect. Eating out is one of these expenses. Those who eat out several times a week are throwing their money away when they could cook for themselves at a fraction of the cost. It is also important to remember that cutting down other expenses, vacation expenses for example, can be made easy if a family brings their own snacks and beverages rather than buying food along the road. This is a simple change that Jameson Van Houten says will make a huge difference in the long run.
2. Avoid impulse buys: Impulsive spending habits are difficult to break but they must be dropped in order to be smarter financially. Small last minute buys, purchasing things that are on sale just because they are on sale, and spending money on items that realistically will not be needed in the future are all dangerous to a budget and hold back financial goals. Jameson Van Houten shares that it is important individuals ensure they think about each purchase they make before they make it, and if it is something that they do not really need, they should leave it behind.
3. Put a little away at a time for big buys: For those who see a big purchase in their future, such as a large event, schooling, or a vehicle purchase, it is always important to save as much as possible toward that purchase. Being able to pay it all off in cash is even better. Using credit for these purchases can make debt skyrocket, and cost more in the long run. Having a constant savings account and treating it like another monthly expense is a great way to ensure that there is always money going in and that it will cover expenses in the future. A nest egg is also a great thing to have when there is a financial crisis like a medical expense or a lay off.
Making a complete financial overhaul is tricky and can be overwhelming. However, Jameson Van Houten believes that by taking these small steps, the road to financial security can be a much smoother one than many think.