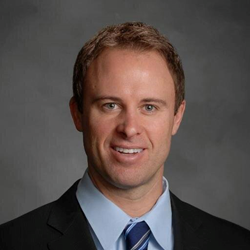 Scottsdale, Arizona (PRWEB) February 17, 2015
A college education is often one of the biggest expenses that an individual will incur in their lifetime. Because of this, many college students end their academic career with a mountain of student loan debt. While they may be unable to avoid the costs of things like tuition, Jameson Van Houten believes that many college students are incurring extra costs during their education that in the long run could put them further into debt. To help individuals lower the costs of college attendance and to help young people get a head start on smart financial decision making, Jameson Van Houten provides tips to help college students save.
1. Be smart about commuting: A car is a college student's best friend until they realize how much it is to maintain the vehicle on top of parking costs and other additional expenses. When students begin college, they should consider some of the alternate modes of transportation available to them as well before they pay for the parking pass. Biking and carpooling are options for these students, but they should also see if their school offers things like reduced passes for the bus or inter campus shuttles to save on the cost of transportation.
2. Be smart about school supplies: Jameson Van Houten knows that one of the biggest college expenses is textbooks. Buying these new through a university can be very expensive and add up fast. Many students can save on these expenses by shopping online through sites like Amazon, and buying their books used. Taking the time to compare prices for different sites as opposed to the school price can show students what their best choices are. Shopping sales for school supplies and signing up for special student discounts can also help students save.
3. Save on dining: Another cost that adds up fast for students are dining costs, especially when they live on campus. However, this is another cost that can be cut down. Some dorms or student housing have full kitchens that make it easy for students to cook their own meals rather than pay for an on campus meal plan. Even if they do not have these options available to them, students can pack snacks or meals to eat during the day. Look for student lounges that have microwaves or fridges as well to make it easy to avoid eating out while on campus.
Starting adult life off with debt is hard and can hold an individual back for a long time. Saving money during college on small things can help students lessen their expenses and their debt. Jameson Van Houten believes that starting early to ensure financial security is essential and hopes that college students take this advice and make smart financial decisions.