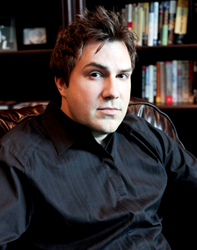 ARM's approach is strategically different than chip makers who are dabbling in security for the Internet of Things. Only time will tell which approach will take off
(PRWEB) February 22, 2015
The connected devices market place, collectively called the Internet of Things, continues to attract new players, as seen recently with ARM Holdings announcing the acquisition of Offspark, an Internet of Things security software company. In a February 9 report, CRM indicates the changes this may bring to the Internet of Things. Jason Hope points to this as just one of many similar acquisitions, as more and more major tech companies seek to get their piece of the Internet of Things marketplace.
In the Feb. 9 report entitled "Internet of Things Security Play: ARM Acquires Offspark," CRN contributor Lindsey O'Donnell points out that the most recent Internet of Things acquisition showcases the importance of security in the Internet of Things marketplace. The article quotes Todd Swank, senior director of Equus Computer Systems' product marketing, who said, "Security is obviously such a key element to technology, and it will definitely be essential to the Internet of Things."
Jason Hope echoes these ideas. "The more connected devices that hit the market, the more important security is going to be. Companies have to be careful to ensure that their devices cannot be accessed by hackers as the Internet of Things takes over more and more of the day-to-day life of people," he said.
Offspark, the company ARM purchased, specializes in security for connected devices. Offspark's Polar SSL, an embedded transport layer security solution, is what ARM is particularly happy to have, according to the article. ARM plans to merge Polar SSL into its own security strategy, rebranding it as ARM mbed TLS and making it available for developers.
"It will be interesting to watch the results of this acquisition," says Hope. "ARM's approach is strategically different than chip makers who are dabbling in security for the Internet of Things. Only time will tell which approach will take off."
About Jason Hope
From his home in Scottsdale, AZ, futurist and entrepreneur Jason Hope enjoys watching and investing in the Internet of Things. As more and more devices become connected through the Internet of Things, he believes life will become even more convenient for the modern individual. Learn more about his current work and research at http://www.jasonhope.com.