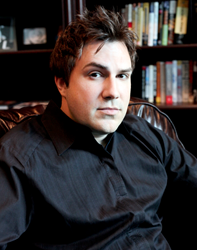 This move pushes Microsoft into the final frontier for the One Windows strategy - the Internet of Things
Scottsdale, AZ (PRWEB) April 26, 2015
Microsoft has made a move on the Internet of Things with an upcoming partnership with Qualcomm, as reported in Motley Fool. In February, according to the Motley Fool article, Microsoft announced a free version of Windows 10 available for the Raspberry Pi2, a tiny credit-card sized computer, as well as a partnership with Qualcomm to offer Windows 10 to the DragonBoard 410c. According to Jason Hope, these announcements will increase Microsoft's presence in the growing Internet of Things.
According to Leo Sun's article called "Microsoft Corporation Gains a Key Ally in the Internet of Things," which was published on April 5, the partnership is not the first partnership between Microsoft and Qualcomm connected to the Internet of Things, but it does mark a strategic move to boost the Microsoft IoT presence.
The move is seen as a strategy to widen the defense against Arm Holdings, a company which licenses most low-power IoT chip designs and which recently launched an IoT platform for its own OS. By creating Windows 10 so it is compatible with 64-bit ARM-based board computers, which is what the Qualcomm partnership will allow, Microsoft is positioning itself to dominate more of the IoT devices, especially those that are not reached by the 32-bit OS from ARM holdings.
"Microsoft has long been pushing for one OS across all devices, a strategy it has named the One Windows strategy," says Jason Hope. "This move pushes Microsoft into the final frontier for the One Windows strategy - the Internet of Things."
Microsoft plans to allow non-enterprise users to upgrade to Windows 10 for free on their phones, PCs and tablets, then unite IoT devices into the Windows 10 OS. The data gathered from this increased connectivity can be channeled to Microsoft's cloud service, Azure, making analytics more effective and boosting the future of Microsoft's commercial cloud business.
About Jason Hope
An entrepreneur, philanthropist and tech guru, Jason Hope promotes the growth of the Internet of Things with his work. An Arizona native, Hope believes that the Internet of Things will make life easier and more convenient for the next generation of people, and works to promote safe, ethical development that protects the security of the end user. Learn more about his work at http://www.jasonhope.com.