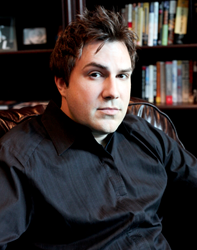 Parents do not need every app that is available to them. Using everything will simply lead to stress and undue concern. Instead, parents need to carefully consider what they really need to track
Scottsdale, AZ (PRWEB) May 22, 2015
The Internet of Things may be changing childhood, and a recent article on ZDNet indicates this may need to be checked. Jason Hope, entrepreneur and future, foresees a future where, if no checks are put in place, this connectivity has a negative affect on children. While the Internet of Things offers parents many benefits, it has its share of drawbacks as well.
According to the May 13 article by Mary Branscombe entitled "How the Internet of Things is going to change childhood, for good and bad, "parents are gaining more and more tools to help them monitor and track the behavior and development of their children. This can be a good thing, even going far enough to save a life in the case of apps that warn parents about dangerous behavior in their children.
But there is a drawback, the article warns. Innovations can become overbearing. Consider, for instance, an app that warns a parent if their child seems distressed at daycare. This could lead to multiple emails per day if the child is having a rough day, and undue stress for the parents.
"The key to using the Internet of Things to make childhood safer and more engaging," says Jason Hope, "will be using it judiciously. Parents do not need every app that is available to them. Using everything will simply lead to stress and undue concern. Instead, parents need to carefully consider what they really need to track."
Another concern is the privacy for the kids themselves. Children who are constantly digitally monitored have little privacy. While parents may argue that their children should not have secrets from them, the psychological implications of constant supervision and oversight, especially as children get older, needs to be considered.
"Is the Internet of Things bad for kids?" asks Jason Hope. "Perhaps this is the wrong question. The Internet of Things is here to stay. Perhaps the right question is, 'How much of a good thing do parents and kids need?'"
About Jason Hope
Jason Hope is an entrepreneur and philanthropist who uses his time and resources to track technology developments and medical research, especially anti-aging research, from his home in Scottsdale. He is committed to giving back to the community and ensuring that the future is bright. Learn more at http://www.jasonhope.com.